Turkey's first EFI Nozomi C18000 Plus installed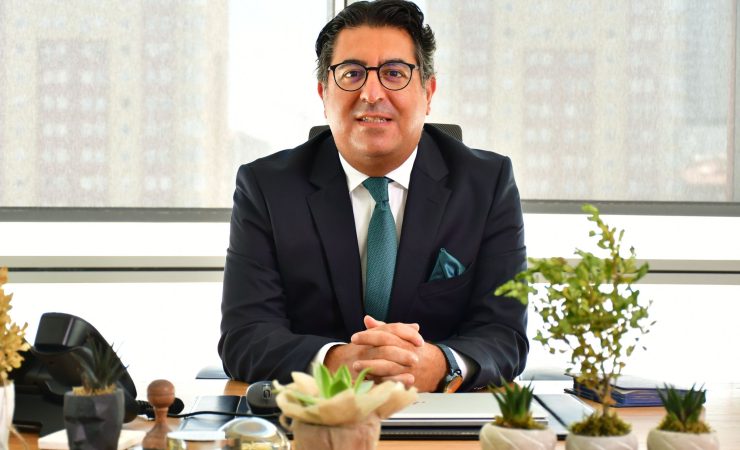 Modern Ambalaj general manager Kubilay Alkan said the Turkish corrugated packaging industry 'needs fast and high-quality digital solutions to adopt new market demands.'
Modern Ambalaj, Turkey's largest producer of corrugated packaging, has installed an EFI Nozomi C18000 Plus single-pass inkjet corrugated packaging printer at one of its facilities in Istanbul.
The company, which was founded in 1997 and has grown to the point where it occupies six different factories, says that the new printer will help it increase its total production capacity to 800,000 tonnes in 2022, a rise of 200,000 tonnes from present levels.
The 1.8m printer, which is the first model of its kind to be installed in the country, features an improved inspection system that helps users monitor quality and quickly identify inkjet nozzle issues or other defects. Modern Ambalaj says that its installation reflects its own desire to stay ahead of market trends in order to help make its customers more successful. 'The Turkish corrugated packaging industry needs fast and high-quality digital solutions to adopt new market demands,' explained general manager Kubilay Alkan.
Able to print at speeds of up to 75 linear metres per minute, the printer also features advanced coater options, including a quick-change anilox coater for improved performance. In addition to its standard CMYK inkset, Modern Ambalaj's printer features orange, violet and white ink options for an imaging gamut that can reach up to 97% of Pantone colours.
Other key features include a transport that provides consistent throughput at higher speeds and with fewer interruptions, as well as a patented vacuum table system that eliminates warping. It also includes the latest version of EFI Fiery NZ 1000, an advanced digital front end print server offering production advantages such as 'exceptional' colour management and a powerful Smart Ink Estimator feature that accurately analyses image data for more-precise control of ink costs.
'The corrugated industry continues its progression toward digital print adoption, and we are excited to help continue that market transformation with Modern Ambalaj's installation of the first EFI Nozomi printer in Turkey,' said Evandro Matteucci, vice president and general manager, Packaging and Building Materials, EFI. 'The adoption of EFI direct-to-board inkjet printing by this outstanding and well-respected company demonstrates the value that adding high-quality digital printing to the corrugated production process can bring to even the most well-managed packaging businesses.'
Modern Ambalaj adds that it hopes further investments at its facility in Sakarya will further increase its overall annual production capacity to 900,000 tonnes in 2023.