Exhibitor registration opens for next drupa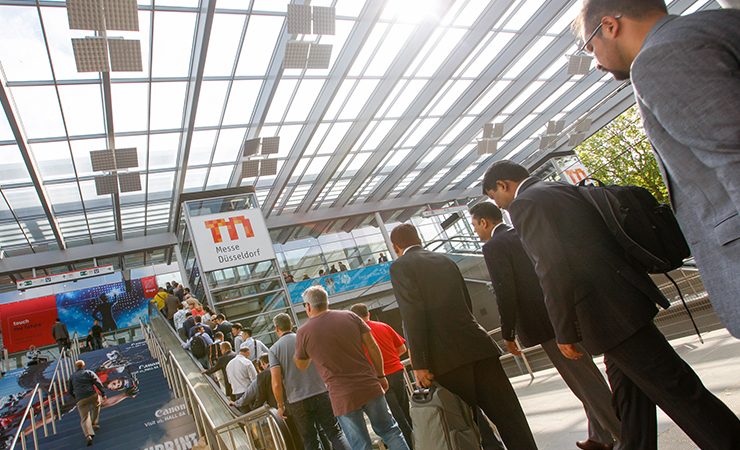 Exhibitor registration is now open for drupa 2024
Exhibitor registration is now open for drupa 2024, as the 'Olympics of the print industry' fires the starting gun on its post-Covid recovery.
drupa 2024 will take place across 28 May to 7 June that year, and will mark the four-yearly event's first in-person edition since 2016, following the onset of the Covid-19 crisis and cancellation of the 2020 dates. Whilst a number of exhibitors withdrew their support for drupa at that time, a number also made clear the value they see in the exhibition.
Messe Düsseldorf will be hoping that the opening of exhibitor registration for drupa 2024, and the world moving gradually but continually out of a pandemic phase, will see the industry return en masse to the halls of Düsseldorf Messe.
Erhard Wienkamp, managing director at Messe Düsseldorf, said, 'drupa is the global meeting place for the industry and stands for innovations and trends. Here we will see what impact the mega trends sustainability and digitalisation will have on processes, products, business models and the future of a constantly evolving industry.'
This is further underlined by a 'new, dynamic look and feel' to coincide with the start of exhibitor applications. Sabine Geldermann, director of print technologies at Messe Düsseldorf, explained, 'The new motion design of our key visual combines classic graphic design with state-of-the art digital technology, and is synonymous with dynamism, motion and especially with water as the most important resource on our planet. It also visualises the top themes of digitalisation and sustainability, which drive the print and packaging industries, confront them with new challenges but also offer excellent opportunities.
'International faces represent the target group of drupa, which is looking forward to networking in a fascinating atmosphere characterised by diversity. The organic structures stand for aesthetics, design and the beauty of nature. The new claim, 'We create the future', underscores the clear commitment of the community to jointly and proactively participate in the continuous development and design of the sector. And it represents thought leaders as well as high-quality knowledge transfer.'
The deadline for exhibitor registration is 31 October, 2022.