Kongsberg partners with GMS Pacific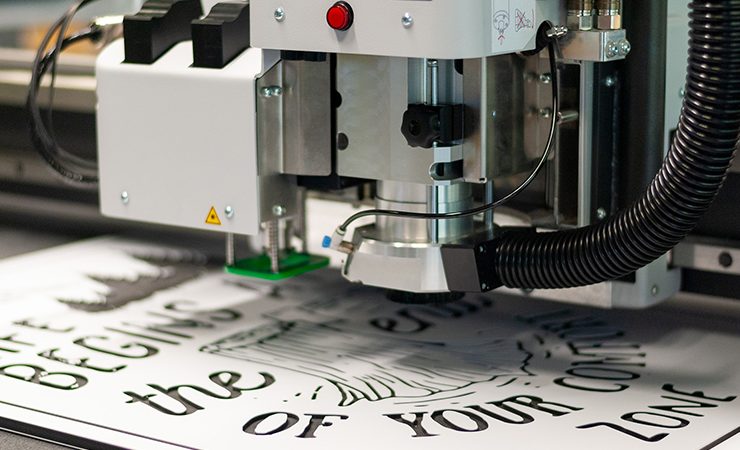 Kongsberg manufactures digital cutting systems for a number of applications, and has now extended its presence in Oceania
Kongsberg PCS has entered into an agreement with GMS Pacific for distribution and servicing of its technologies across the Oceania region.
GMS Pacific has been operating in the printing industry for over 40 years, largely serving labels and packaging manufacturers. As well as introducing the latest technology products and supplying equipment and consumables, the company provides expert advice to customers across Oceania.
Under the new agreement, GMS Pacific will manage all sales, distribution, and servicing of the complete range of Kongsberg digital finishing systems and tools, from its base in Melbourne, Australia. GMS Pacific holds stock of spare parts and Kongsberg consumables in its warehouses in Australia and New Zealand. A Kongsberg digital finishing table will also be installed at the company's Australian headquarters, giving customers the opportunity to have a close-up look at the machinery in action.
Kongsberg PCS president Stuart Fox said, 'This latest agreement is a part of our on-going process of moving towards a more efficient and effective way to meet the evolving needs of our customers. The team at GMS Pacific has more than 20 years of combined experience working with Kongsberg solutions. We are delighted to now begin this partnership as the exclusive digital finishing solution provider for its business.
'With this distribution agreement, we are living up to our ethos of 'global presence, local service'. While we realise a company our size doesn't necessarily have the scale to offer the level of service we'd like in all parts of the world, having GMS Pacific as a local full-service distributor will enable us to give our customers across Australia and New Zealand the level of attention they deserve.'
Mr Fox continued, 'This exciting new agreement is about Kongsberg PCS focusing on improvements where we can really make a difference, to deliver the best levels of service to our customers.'
Andrew McNamara, managing director at GMS Pacific, said the new distribution partnership would further complement the company's own offering and strategic aspirations.
'We have built our business and reputation by consistently delivering quality, service and reliability, and developing long-term partnerships with leading brands that deliver profitable solutions to our customers. Kongsberg PCS is the leader in its markets and a great fit with GMS Pacific. We are delighted to be cementing our relationship with Kongsberg, establishing a dedicated team to support customers achieve their own business growth through distributing the leading range of digital finishing solutions and technological advancements in the field.'