V-Shapes makes move on the Middle East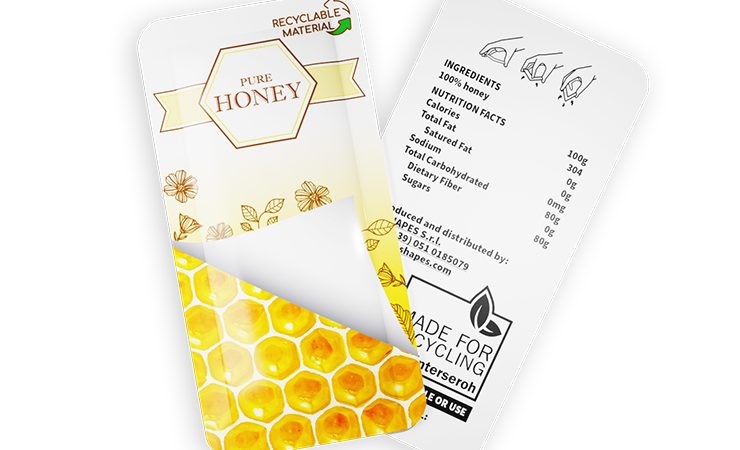 At Gulfood Manufacturing in Dubai, V-Shapes will be introducing its single-dose sachet manufacturing options to the Middle East
V-Shapes is to use the forthcoming Gulfood Manufacturing exhibition in Dubai to introduce its single-dose packaging technology to the Middle East.
V-Shapes is a supplier of vertically integrated products and services for convenient, hygienic and sustainable single-dose packaging. These are designed for various production requirements, and new machines feature Memjet inkjet digital printing technology for near-line/inline decoration. When near-line or inline printing is included, these machines introduce vertical integration of high-volume production of patented single-dose sachets on-site, speeding up time to market and eliminating the need to outsource printing.
At Gulfood Manufacturing, V-Shapes will be explaining how its single-dose packaging options are manufactured, what makes them unique, and how recyclable single-dose sachets contribute to a more sustainable planet while providing consumers with a safe, easy way to dispense a wide variety of liquid and semi-solid products.
Branded sachets containing a wide variety of food products will be available to visitors to the V-Shapes stand, and a QR code will be on display that enables visitors to quickly and easily download the V-Shapes 3D configurator app, which can be used to see how a brand will appear on V-Shapes sachets.
Representatives from NR Instant, a global food products manufacturer and V-Shapes customer, will also be available to share its first-hand experience with its multiple V-Shapes manufacturing machines.
NR Instant general manager Lorenzo Conforto said, 'We are delighted to report that we are in the process of installing the very first V-Shapes manufacturing machines in Dubai, added to the equipment we have already installed in both Thailand and Canada. That brings our total installed base to four units worldwide, a number that will likely continue to grow as we move into a more sustainable future.'
V-Shapes CEO Christian Burattini noted, 'Dubai is a key business centre in the Middle East with a young and fast-growing population that is open to adopting new technologies and processes. We are excited to be bringing this new approach to single-dose packaging to this vibrant audience for the first time.'
As well as the Middle East, V-Shapes is targeting growth in Latin America via participation at Andina Pack in Bogotá, Colombia. V-Shapes has a direct presence in the region and has previously presented its technologies locally, prior to the Covid crisis.
Gerardo Jaspers, general manager at V-Shapes LatAm, added, 'We also just concluded successful participation in the recent PackExpo trade fair in Las Vegas, where we received a number of inquiries from Latin American attendees, showing great interest in our innovative single-dose packaging. By bringing our story to Andina Pack, we are looking forward to engaging with even more brands, converters, and co-packers in the region.'
Gulfood Manufacturing takes place in Dubai on 7-9 November, 2021, with Adina Pack following on 9-12 November, 2021 in Bogotá.  
In 2022, Digital Labels & Packaging is introducing a series of features providing a specific focus on key regions and geographies around the world. The Americas will be explored in the July/August issue, whilst the MENA region will be covered in the November/December issue. Register here to receive the magazine for free.