Xaar launches Irix printhead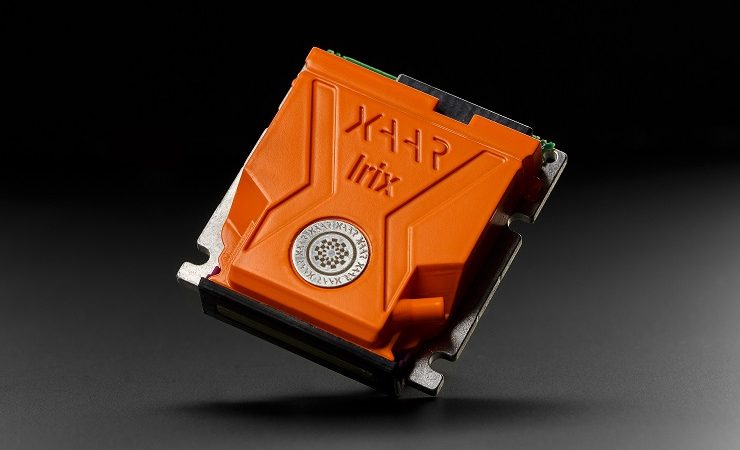 A simple and robust architecture guarantees reliable printing when using Irix printheads, according to Xaar
Xaar has launched Irix, its latest printhead designed to ensure accurate, reliable and easy printing for coding and marking, product printing, functional fluids and 3D printing applications.
Building on the Xaar 128, Irix is the latest printhead born out of the company's ImagineX platform, which sets the roadmap for Xaar's bulk inkjet innovations and printhead developments.
Irix specifically provides highly accurate delivery of ink drops, with the combination of individually lasered nozzles and Xaar's AcuDrp technology helping to calibrate each nozzle and deliver accurate drop placement. Uniform drop velocity and volume are also achieved, giving improved image quality at longer print distances and helping provide benefits such as high code recognition for coding and marking applications. AcuDrp makes a wider operating window possible, offering increased reliability and uptime over a range of operating conditions, with enhanced factory calibration providing more consistent printing across different images and fluids.
A simple and robust architecture guarantees reliable printing, according to Xaar. Described as simple to use and easy to integrate, Irix printheads have been bult to be lightweight and have a compact footprint. Simple fluid and electrical connections make for easy integration, fast start up and straightforward maintenance.
Designed as a non-disposable technology with a long life for minimal environmental impact, no cartridge replacement is necessary, helping minimise waste and improve the sustainability credentials for Xaar Irix users.
Graham Tweedale, general manager of Xaar's printhead business unit, said, 'Designed with the user in mind, the Xaar Irix ensures accurate, reliable and easy print for coding and marking, wide format graphics and additive manufacturing applications and provides efficient, effective and impressive results, time after time.'