Businesses hit reset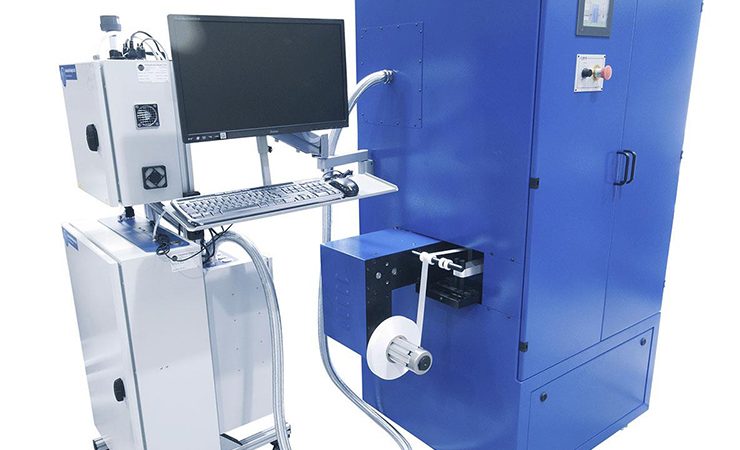 d-Tex is a brand-new inkjet digital press from Focus Label Machinery for printing textile labels and ribbons
Business owners are using their experiences from the last 18 months to refocus and enter the post-pandemic phase with a renewed purpose.
'There is no doubt that many business owners are refocusing and taking a long look at the business model pre- and post-Covid-19 in terms of productivity, costs, margins and reaching a diverse client base,' stated Antony Cotton, technical sales manager at Focus Label Machinery.
He further noted, 'Low interest rates are providing encouragement for companies to modernise and to retire inefficient equipment. The range of digital print and finishing equipment continues to expand and in the present climate make solid reason to invest.'
One of these new pieces of equipment is d-Tex, an inkjet digital press from the company for printing textile labels and ribbons. This device has been developed in order to meet increasing pressure to deal with smaller volumes of orders in this segment of the market, and where there is increasingly less time to process and less time to deliver the finished product.
Buyers are also ordering small numbers of labels but at more regular intervals, with closer deadlines. Whilst a number of digital possibilities exist, from desktop thermal transfer printers to high-end cleanroom print-only options Mr Cotton said the d-Tex concept is the first equipment designed specifically for this application.
Focus is also now acting as the agent for the Konica Minolta AccurioLabel 230 digital label press in the UK, as the company's technical sales manager David Lee explained, 'This partnership will open up exciting new avenues for our UK customer base looking for an affordable way to provide production digital print services alongside traditional label print solutions.
'The AccurioLabel 230 provides a simple business model to small and medium sized print businesses competing in a changing market. The considerable benefits include on-demand, full-colour printing, sampling, variable data and graphics, fixed price printing, no special substrates, and low-cost investment – all fully serviced, and inclusive of consumables and components.'