Shorter runs to shape the future of print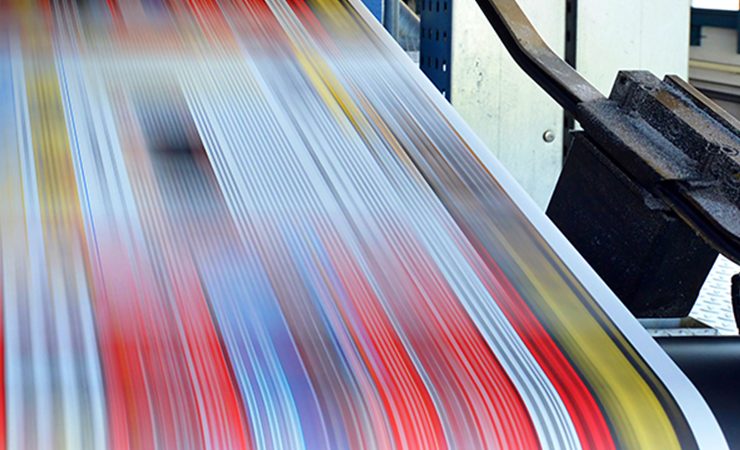 A defining factor for graphics, packaging and publication printing across the next decade will be adjusting to print buyer demands for shorter and faster print runs, so predicts Smithers
A defining factor for graphics, packaging and publication printing across the next decade will be adjusting to print buyer demands for shorter and faster print runs, according to Smithers.
In its Impact of Changing Run Lengths on the Printing Market report, which looks forward over the next decade, Smithers predicts the result of this will be 'radical' reshaping of print buying cost dynamics. This in turn will create a new imperative to invest in new equipment, even as the commercial landscape is reshaped by the experience of Covid-19.
The report's analysis of the impact the move to shorter, faster turnaround commissions will have on pressroom operations, OEM design priorities, and substrate choice and use, leads to the following conclusions, amongst others:
There will be more investment in digital (inkjet and toner) presses by PSPs, as these offer superior cost efficiencies, and more frequent changeovers on short-run work;
The quality of inkjet presses will continue to improve, with the latest generation of digital technology rivalling the output quality of established analogue platforms, so eroding a major technical barrier to shorter run commissions;
The advent of superior digital print engines will coincide with innovation for greater automation on flexo and litho printing – such as fixed gamut printing, automatic colour correction and robotic plate mounting –, increasing the crossover range of work in which digital and analogue are in direct competition; and
More work will go into investigating new market applications for digital and hybrid printing, which will open these segments up to the cost efficiencies of digital, and set new R&D priorities for equipment manufacturers.
Away from the pressroom, Smithers predicts that over the next decade print buyers will benefit from reduced prices paid, with fiercer competition among PSPs placing a new emphasis on fast turnaround, meeting or exceeding customer expectations, and offering value-adding finishing options. For packaged goods, additional diversification in the number of products or SKUs brands carry will support the drive to greater variety and short runs in packaging print. The changing face of retail – especially the Covid-related boom in e-commerce – is seeing more small businesses buying labels and printed packaging.
Read more findings from this report in the 'Guide to Inkjet Digital Printing 2021', to be published alongside the July/August issue of Digital Labels & Packaging; register here to receive both, for free