Koenig & Bauer adds entry-level laser coding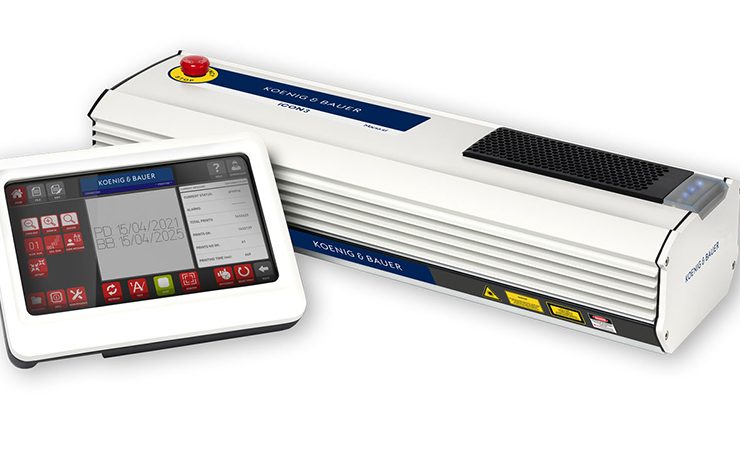 iCON 3 is the latest product in the company's iCON range, and is claimed to offer users an economical alternative to inkjet printing
Koenig & Bauer Coding has launched iCON 3, an entry-level laser marking system for permanent marking and coding in the consumer goods and industrial product sectors.
iCON 3 is the latest product in the company's iCON range, and is claimed to offer users an economical alternative to inkjet printing, but with the advantages of laser technology. High-tech optics coupled with powerful hardware and software mean that the iCON 3 laser can reach the high line speeds of most production lines.
As a clean process generating no emissions, iCON 3 also eliminates the use of consumables and greatly reduces operating costs. With very low power consumption and the absence of volatile solvents, the laser-based system contributes to the reduction of carbon dioxide emissions.
A new touchscreen controller with updated software helps make the system easy to install, operate and maintain. Installation, operation and maintenance are also simplified processes, whilst an integrated wizard assists with simple configurations and provides templates for reporting. Support is available through on-demand online video tutorials.
Benedikt Berberich, product manager for lasers at Koenig & Bauer Coding, said, 'The market launch of the first iCON series set the standard for the entry class of laser coding years ago. With subsequent product launches, we have raised the bar ever higher.
'The iCON 3 is the first choice in its class in terms of economy, user-friendliness and environmental compatibility.'