John Lomberg joins Rotocon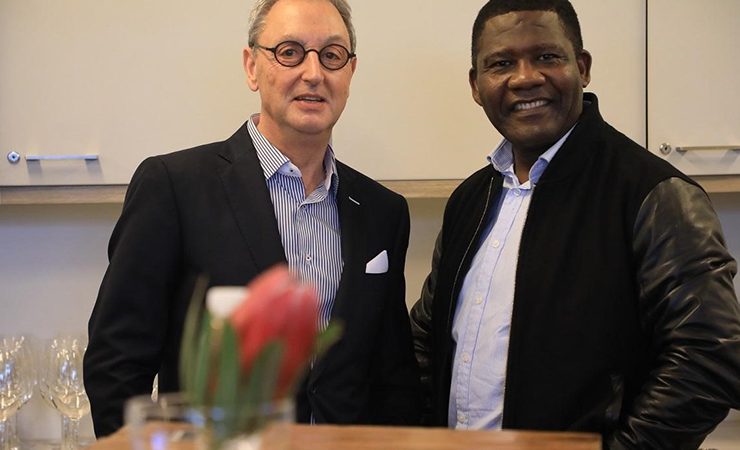 Michael Aengenvoort (left) and John Lomberg (right)
Rotocon has appointed John Lomberg as its new market and business development director
This is a new position at the company, created to maximise engagement with Rotocon's stakeholders, shareholders, and customers to contribute towards revenue growth, increase in brand value, and identify new printing opportunities in South Africa and the Sub-Saharan region.
Based in Cape Town, Mr Lomberg brings 25 years of experience in senior and executive roles within the financial services industry, most recently as head of market development at Santam.
In his new role, Mr Lomberg is also responsible for managing Rotocon's corporate social involvement programmes, sustainability, regulatory compliance, BBBEE, and is tasked with monitoring and development of policies related to risk management.
He commented, 'Rotocon has grown into a highly recognised and respected brand in South Africa and beyond. It is an honour to join the management team and be part of the company's future growth strategy.'
Michael Aengenvoort, Rotocon director and co-owner, said, 'John's position as market and business development director is strategic for Rotocon's business goals and growth strategy, and emphasises the 'our product, our service, our brand' customer-centric approach. We welcome John to the Rotocon team and look forward to his expertise and valuable contributions.'