Highcon sets $100m target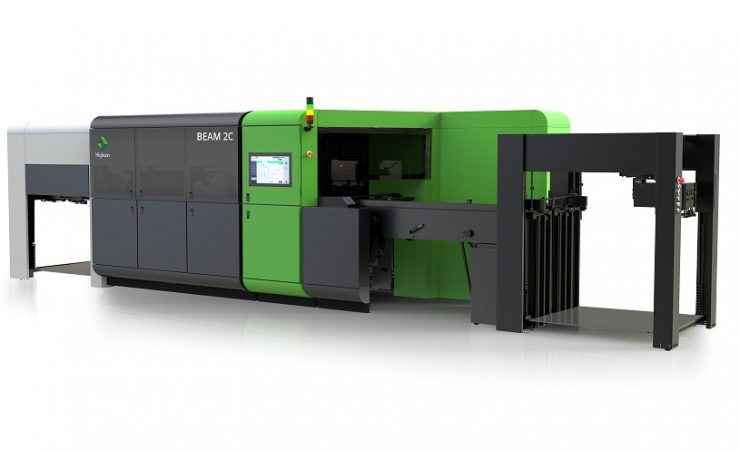 The Highcon Beam 2C, which is available in non-stop configuration
Digital finishing expert Highcon is targeting to be a $100 million business by 2026, growth fuelled by changing dynamics and evolving trends as a result of Covid-19.
Created as a company in 2009 and debuting its first technologies in 2012, today Highcon has more than 70 installations around the world for its digital cutting and creasing technologies. It recorded a turnover of $8.4 million in 2020.
Whilst the coronavirus pandemic obviously impacted its earning potential last year, company CEO Shlomo Nimrodi noted that, 'The power of our offering, and the fact that businesses are looking to strengthen or establish a web-to-pack offering, we did better in the second half of 2020 than the whole of 2019.
'Like most businesses, the first half of 2020 was very challenging. Thankfully, the agility of our business and the sacrifices made by our employees around the world, allowed us to provide short-term creative solutions to enable our customers to still advance their plans.'
Last year, Highcon also successfully completed an initial public offering (IPO) of shares on the Tel Aviv Stock Exchange (TASE), raising $45 million and valuing the company at $165 million following the offering.
'For the wider market, essentially, the IPO is independent recognition of the market opportunity that Highcon sees. For Highcon, it is further endorsement of the company, its direction and its technology and a big stepping stone in realising the ambition of making Highcon digital finishing technology a mainstream solution.'
He continued, 'Our ambitions match our confidence in the technology, so we aim to be a $100 million business by 2026.'
Read more from Mr Nimrodi and his aspirations for Highcon and the digital finishing market in the years to come, in an exclusive online article that can be read here