Comexi makes move on the digital market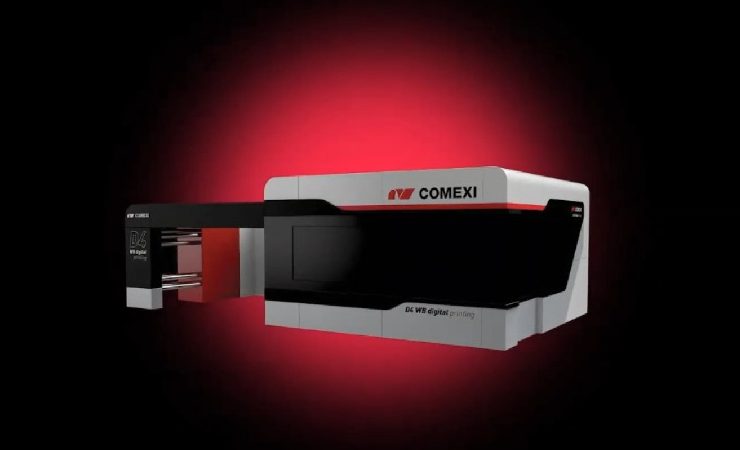 D4 is a water-based inkjet digital press configurable with four (CMYK) up to eight (CMYK+OGVW) colours, 30in wide, and printing at 75m/min or 150m/min
Comexi has developed new digital printing technologies targeted at the fast-growing flexible packaging market.
This includes D4, a water-based inkjet digital press configurable with four (CMYK) up to eight (CMYK+OGVW) colours. This press is 30in wide and will print at 75m/min at 1200 x 1200dpi and 150m/min at 1200 x 600dpi. Comexi has worked with the likes of Fujifilm (printheads) and Sun Chemical (inks) for the development of D4.
As a result of the development of this new technology and its knowledge of the flexible packaging market established over almost seven decades, Comexi stated that it will, 'enable its customers to profitably and sustainably offer the best solutions in response to the current demanding needs of the market.'
Alongside a fully-fledged inkjet digital printing system, Comexi has developed Digiflex as an inline digital printbar that can be installed on analogue presses, laminators and slitters, and allows for the printing of variable data such as QR codes, datamatrix, barcodes and numbering, amongst other printed elements. The Comexi Digiflex prints at a speed of 250m/min at 300 x 1200dpi. The use of low migration UV ink makes printing with Digiflex compliant with food packaging regulations.
These technologies were detailed by Comexi at last month's virtual.drupa, where it also showcased its latest flexo and offset printing technologies, as well as slitting and lamination equipment.
Comexi marketing director Jorge Serra said, 'A primary pillar of Comexi is sustainability and concern for the global environment, which we extend to our innovative printing and converting solutions. We embrace our responsibility to flexible packaging, and do not solely believe in finding more sustainable alternatives, but also in a circular economy as a global solution itself. Innovation, automation and digitisation are our strengths regarding quality professional services that guarantee the optimal implementation of our products within the industry. All aimed at making Comexi's moto a reality: 'Better Packaging, Better World'.'