Highcon targets 'future success' with new initiatives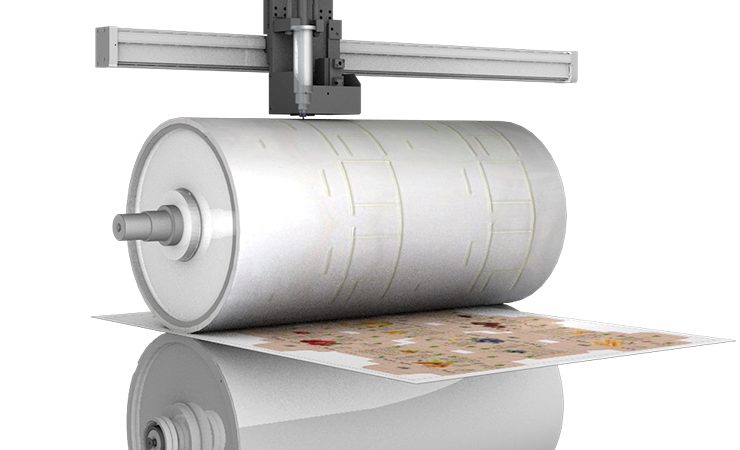 The fifth generation of the Highcon DART consumable set (5thGDC) has been engineered to improve crease quality and reduce setup time by up to 20%
Highcon Systems has introduced new product enhancements and consumables, and implemented a new pricing model, designed to take use of its digital cutting and creasing systems to 'a new level'.
These initiatives include:
A new pricing model; with consumables and services offered at a new bundled price and said to allow for consistent pricing of any job;
New consumables, with the introduction of the fifth generation of the Highcon DART consumable set (5thGDC), engineered to improve crease quality and reduce setup time by up to 20%. 5thGDC also supports a broader range of boards, so increasing the application possibilities according to Highcon; and
An updated operating system, with a unified software version for both Euclid and Beam platforms now available, and delivering new and upgraded features/capabilities. Highcon Euclid customers, some of whom have been running their Highcon systems for multiple years, will now be able to upgrade their operating system and PC hardware to run the newest version.
These new initiatives have been introduced to enable users of the company's Euclid and Beam digital converting platforms to improve their workflow efficiencies, reduce costs, and implement 'a new level' of cutting and creasing performance that will lead to increased product value and job profitability.
These updates are a consequence of worldwide customer feedback, matched to Highcon's own R&D roadmap. They are intended to help customers to better meet the challenges of the pandemic, as well as an increasingly competitive landscape where margins are tight and product differentiation is key, the company stated.
Highcon CEO Shlomo Nimrodi commented, 'Customers expect us to continually deliver product enhancements and improvements throughout the life cycle of our equipment, and now more than ever, it's important that we support them. The initiatives launched today, once implemented at each of our customers' sites, will have an immediate benefit, but they will also secure future success too. For example, our new unified software platform approach will ensure that all Highcon customers continue to benefit from our ongoing R&D investment in software tools for years to come.
'Our business is growing rapidly, but our vision has remained laser focused – we are dedicated to customer success. And because it answers so many of the big issues faced by our industry and the wider world, we are also committed to making digital finishing a mainstream technology. From increasing on-shelf appeal to dramatically reducing minimum order quantities and reducing stock and storage, to the recyclability and overall sustainability attributes of product packaging, we believe that digital converting has a huge role to play in the success of our industry for today and tomorrow.'
This view is affirmed by customers such as US-based Color Ink and France's Autajon, who already have first-hand experience of Highcon's latest initiatives.
Austin Meissner, vice president of operations at Color Ink, said, 'We are very excited about the new Highcon business model for consumables and the fifth-generation foil and resin.'
Francois Boussioux, planning and shipping manager at Autajon, added, 'We are very happy with the quality achieved by the Highcon 5thGDC. The crease quality of our applications has reached new heights and the crease lines are uniform and without cracks. Set-up times have also been reduced and the use of foam strips has significantly dropped. Altogether, we see a terrific improvement.'