Dantex enhances embellishment capability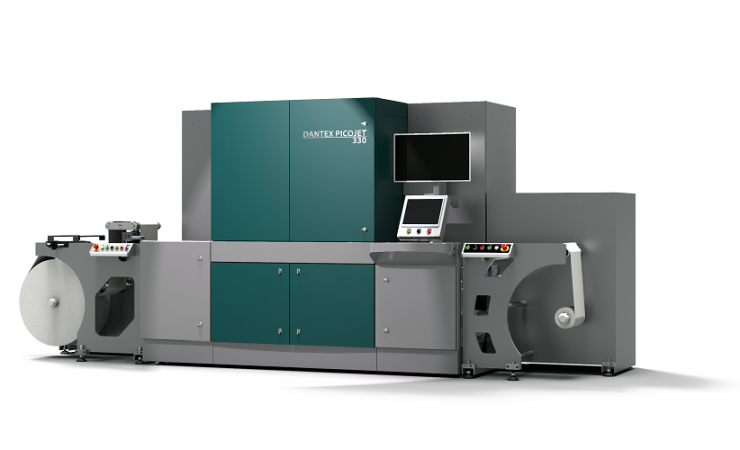 SuperWhite and inter-colour pinning technology combine to create DecoTactile, a new embellishment option for users of Dantex's PicoJet UV inkjet digital presses
Dantex has introduced a new embellishment technology, DecoTactile, which uses inkjet digital printing to create textured effects and embellishments.
DecoTactile is said to bring enhanced detail and vibrancy to printed output. Embellishments include raised tactile textures and effects, and high build print to create embossed effects to areas of print such as text with a durable and high-quality finish.
DecoTactile has been enabled by the development of the SuperWhite high opacity inkjet white ink, which allows 86-92% opacity to be achieved at up to 75m/min print speed.
Inter-colour pinning technology is instrumental to both DecoTactile and SuperWhite. During the printing process, LED pinning is used to stop the ink droplet from spreading. This offers a defined dot shape and allows for the following inks to sit on top of the white, without intermixing. Colour is better defined, allowing also for superior quality printing of solid areas. LED pinning additionally improves fine text, line work and reversed out solids with no trapping or reticulation issues.
Dantex Group CEO Benjamin Danon said, 'Our SuperWhite and inter-colour pinning technology, combined to create DecoTactile, makes PicoJet an exceptionally cost effective and highly profitable purchase.'
Read more about finishing and embellishment in the March/April 2021 issue of Digital Labels  Packaging; register here to receive the magazine, for free