New CEO takes charge at Siegwerk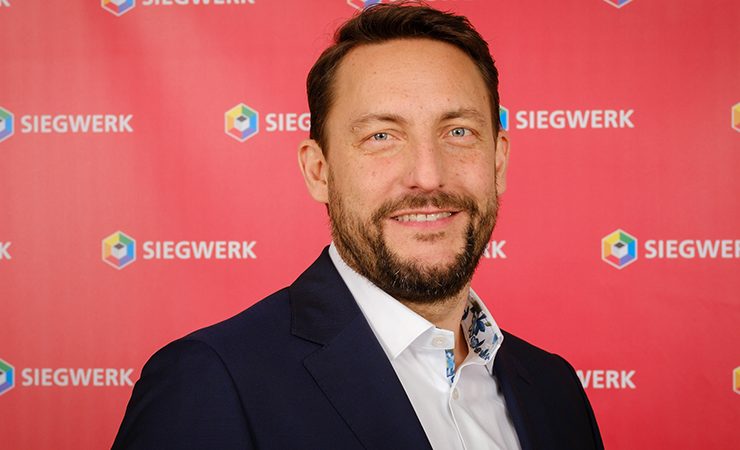 Dr Nicolas Wiedmann has assumed full responsibility as Siegwerk's new CEO
Dr Nicolas Wiedmann has assumed full responsibility as Siegwerk's new CEO.
He joined Siegwerk on 1 January, 2021 and has been intensively involved with the company since then.
He will continue to drive Siegwerk's most recent strategic transformation to become a circular and digital packaging company. He will further accelerate company growth with new business models beyond the company's traditional stronghold of printing inks. Dr Wiedmann also plans to maintain a globally and well-suited network, and wants to strengthen Siegwerk's customer-focused approach through flexible and innovative processes as well as new digital services. Additionally, Dr Wiedmann will prioritise the company's Circular Economy ambitions and work to support customers in mastering this challenge.
Dr Wiedmann said, 'From the very first moment I got to know Siegwerk, I was impressed how motivated, innovation-friendly and forward-looking the company and its employees are. The track record of Siegwerk over the last years is remarkable, while always remaining true to itself. I would like to continue this course for growth and discover new opportunities, for Siegwerk and for its customers.'
He continued, 'The Circular Economy is a major transformational force affecting every industry. Siegwerk is well-positioned to respond to this by providing solutions that will help customers eliminate waste and the continual use of the world's valuable resources.'
With regard to Siegwerk's cooperation with customers and partners is concerned, Dr Wiedmann will build on the long-term relationships and collaborations that have so far characterised the family-owned business. This close cooperation is key to the company's future viability, he said.
'Inks, coatings and substrates are the closely interrelated components of packaging. We will only succeed in mastering the challenges of achieving a circular packaging industry together with our customers, suppliers, employees and other industry partners. From the standpoint of innovative new applications, Siegwerk can make a significant contribution. I am very much looking forward to these important and exciting challenges.'