Enterprise installs SEI finishing line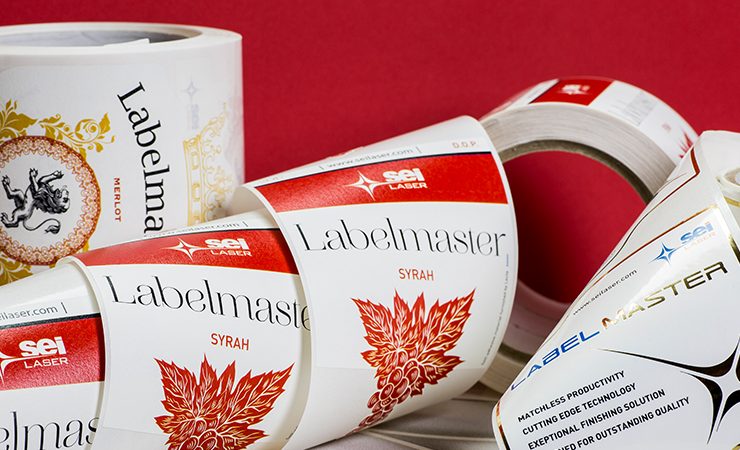 Labelmaster allows rapid set-up and on-the-fly cutting without the need for tooling and die inventory
Tennessee-based Enterprise Print Group has purchased a SEI Laser Labelmaster, expanding its capabilities, efficiency and profit potential.
Based out of Knoxville, Enterprise Print Group was originally founded as Consolidated Products, Inc. over 30 years ago, the company provides value-added printing options, including UL certified constructions, compliance labelling, serialisation, kitting, on-demand printing, and more. The company's mission is to reduce waste, improve productivity, increase value, and reduce costs for their customers and for their own company. This is supplemented by the SEI Laser Labelmaster digital finishing system, as company president Kirk Icuss explained.
'Many of our customers use fairly low volumes of very high-value materials; so, reducing waste and scrap becomes part of the formula for their success. This equipment allows us to minimise waste and the time frame to go from a roll of material to a happy customer.'
Delivered through SEI Laser's distributor in North America, Matik, Enterprise Print Group's Labelmaster allows rapid set-up and on-the-fly cutting without the need for tooling and die inventory. In addition, because there are no dies, Labelmaster 'greatly' reduces finishing make-ready time. Other cited benefits for Enterprise Print Group include: quick delivery of short- to large-run orders; maximum design flexibility; increased accuracy; and expanded materials processing capability, such as PET, PP/BOPP, and paper. Available as either a roll-to-roll and roll-to-sheet laser finishing system, Labelmaster has a maximum web speed of 100m/min, web widths up to 360mm, and roll diameters up to 610mm.
Mr Icuss continued, 'The Labelmaster provides laser and digital advantages, and a reduction in setup waste of 70-75% versus conventional finishing, and at least that much in time savings.'