Kongsberg sale completed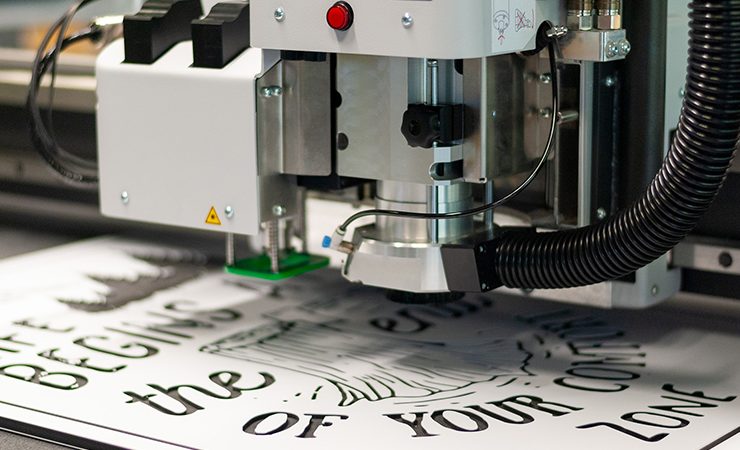 Kongsberg manufactures digital cutting systems for a number of applications, and has now extended its presence in Oceania
The sale of Kongsberg to private equity firm OpenGate Capital has been completed.
A new business has been created as a result, Kongsberg Precision Cutting Systems (PCS), which employs 400 former Esko employees operating from the business' original research and development facility in Kongsberg, Norway, the production facility in Brno, Czech Republic, a new headquarters in Gent, Belgium, and additional global locations.
The new Kongsberg PCS company is led by Stuart Fox as its president. He is one of many seasoned digital finishing experts moving from Esko to outfit the Kongsberg PCS leadership team. 'We are excited about this change and the new opportunities it brings for Kongsberg to accelerate growth with new customers,' Mr Fox previously said.
On this latest development, Mr Fox said, 'This is truly an exciting day for everyone at the company. Since 1965, the Kongsberg name has been synonymous with innovation. Our systems have led the industry in delivering precision, reliability and quality through seven decades. Following the acquisition by OpenGate Capital, we will now focus on our future, and the next generation innovation and growth.'
The decision by Esko to divest the Kongsberg business was made last year, in order to allow Esko to concentrating on delivering end-to-end workflow options for customers across the packaging supply chain.
Mattias Byström, president of Pantone, Esko and X-Rite, confirmed, 'This sale enables both Esko and Kongsberg PCS to develop their own strategic directions. Under the leadership of Stuart Fox, we're sure Kongsberg PCS has exciting times ahead.'
OpenGate Capital is a private equity firm headquartered in Los Angeles, California, with a European office in Paris and investments on five continents.