McGowans enters the folding carton market with Landa S10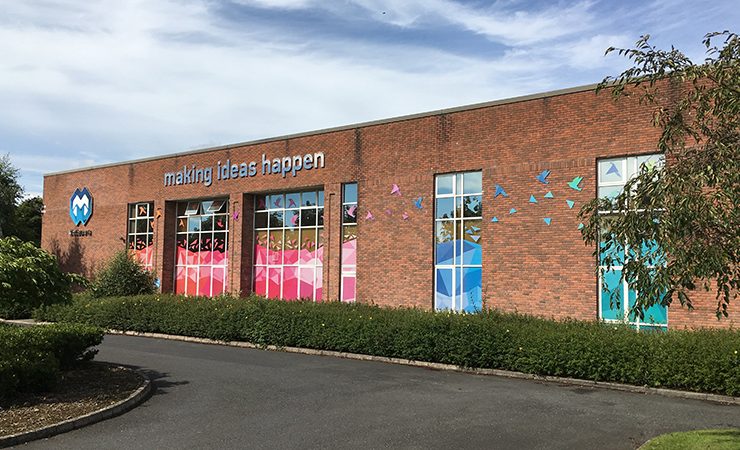 Dublin, Ireland-based McGowans has invested in a Landa S10 nanographic printing press to facilitate its move into primary packaging
Dublin, Ireland-based McGowans has invested in a Landa S10 nanographic printing press to facilitate its move into primary packaging.
Specifically, the Landa S10 will enable McGowans to enter the folding carton industry for the first time, expanding its capabilities beyond retail POS and POP, and smaller commercial print and packaging jobs. Setting its sights on the new profitable market, McGowans intends to use the new technology to double its turnover in its digital division.
Operating two sites in Dublin and one in Belfast, McGowans extends beyond offering a simple print service. For example, utilising a bank of designers as well as a structural engineering department that renders designs in 2D and 3D, customers can come to the company with an idea and leave with a finished printed product. The Landa S10 will further this.
This investment is the first of its kind in Ireland, although McGowans has been hooked into Landa and its technology since it was introduced at drupa 2012.
Company CEO Mal McGowan commented, 'Disruptive technology is in our DNA, and as a result, we immediately recognised the advantages and possible transformative nature of the Landa press; its speed and quality is ridiculously good. Plus, its B1 format and its ability to print on any material for additional substrates/applications, opens-up a whole new revenue stream for us. As soon as we saw it at drupa 2012, we put down a deposit.
'Our technology portfolio also includes a large number of different small and large format presses, as well as 3D visualisation software and other value-added services. This has enabled us to diversify and grow. The Landa S10 will bridge the gap between the existing small format digital offering and the large format corrugated division. For the first time, with all the benefits of digital printing we will now have the ability to offer much larger runs for direct mail, commercial printing, POS and folded cartons.
'Inclusive of this we will be able to provide a quick turnaround, low waste and reduced storage, attributes that will significantly improve the sustainability of customer campaigns, a huge ambition for most brands.
'It is the Landa S10 that will truly change print in Ireland and will be a major milestone in the evolution of our company. It will enable us to move in meeting our revenue targets.'
Manuel Schrutt, EMEA general manager at Landa Digital Printing, commented, 'With great vision for the future and what their customers want and need, Mal and his team are often at the forefront of new technologies encouraging positive industry change. We believe that with an ambition to move into the primary packaging market, the Landa S10 is the right technology at the right time, and that it will add a significant competitive advantage to McGowans' business.'