GIC targets international growth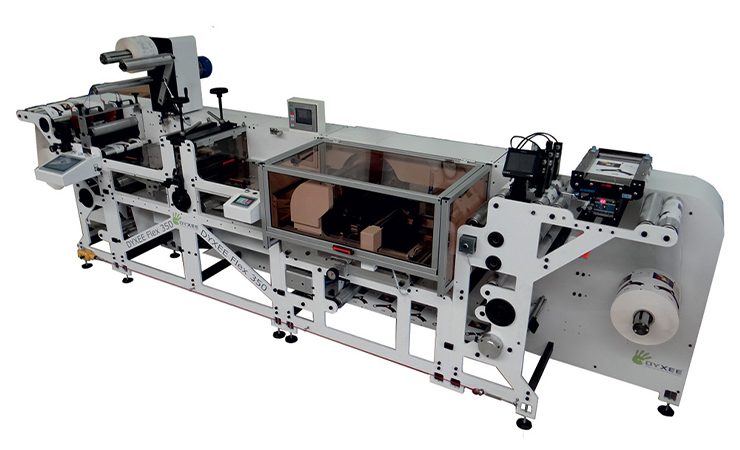 The GIC Dyxee Flex 350 is a digital finishing device equipped with the latest technology, 'ensuring modularity, flexibility and efficiency.'
French printing equipment manufacturer GIC has taken possession of new premises as it targets further international growth.
The new facility includes a 2000sqm workshop and a showroom. These will enable GIC to meet current and future production requirements.
This will be centred around its 'Concept' range of machines, including Dyxee finishing lines adapted to different applications such as self-adhesive labels and IML, as well as Digiline 520 for digitally printed transpromo, mailing and direct marketing pieces. GIC has also developed the Taginnov range, especially designed for the insertion and encapsulation of RFID tags, and targeting the growing market for such technologies thanks to increased demand for track and trace functionality, and supply chain analysis.
Hardware innovation is supported by an active drive to expand the GIC brand globally, with dealers sought in markets all over the world. These will be in place to support the projects of international customers of the company.
Read more abut finishing and embellishment in the March/April 2021 issue of Digital Labels & Packaging; register here to receive the magazine