CompanyBox takes second HP C500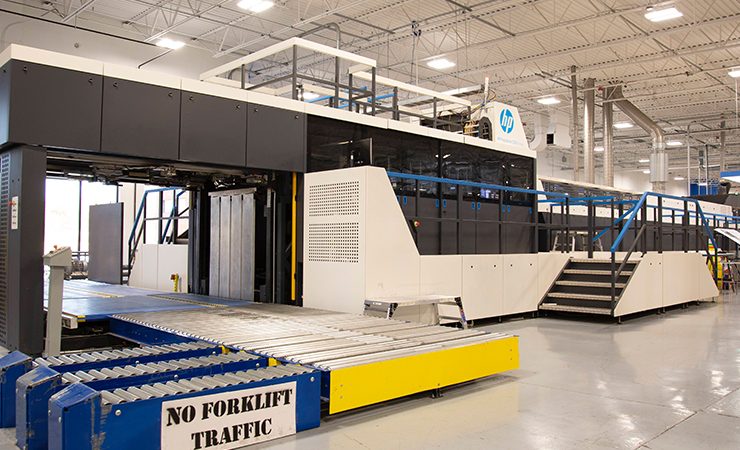 The multi-million-dollar investment makes CompanyBox the first company in the world to operate two HP PageWide C500 presses in the same facility
CompanyBox, a US-based on-demand custom packaging specialist, has purchased a second HP PageWide C500 digital corrugated press, significantly expanding its capacity and nationwide corrugated digital print offer.
The multi-million-dollar investment makes CompanyBox the first company in the world to operate two HP PageWide C500 presses in the same facility. It is also part of a comprehensive investment programme at the converter.
Louis DeJesus, CompanyBox founder and CEO, said, 'Our partnership with HP dates over 10 years, and it's been a very good relationship. With our purchase of a second HP PageWide C500 and the additional converting equipment, our capacity increases 500%. We now have over 160,000sqft of manufacturing space totally dedicated to digital packaging.'   
Installation of the new press begins August 2021 in Charlotte, North Carolina at CompanyBox's all-digital production facility, which also houses a fleet of fully automated Zund BHS Cutters, an HP Scitex 17000 and 15000, and two Vega Specialty Folder Gluers. CompanyBox is also investing in an additional 65,000sqft manufacturing and distribution centre. 
Mr DeJesus continued, 'Demand for packaging has been grown exponentially, especially with the constraints of COVID, which was a heavily weighted trigger on e-commerce needs. The package is now the messenger, the brand and storefront, all integrated into one. The market has driven us to change, and we've listened. It's critical to continually push the boundaries with innovative packaging solutions. Forward thinking is the only way to go.' 
In 2019, Green Bay Packaging was brought in as a minority partner. This new relationship has transformed the company's scalability and strength in servicing customers, with the additional HP PageWide C500 to add to that. CompanyBox president Kyle DeJesus explained, 'We needed to increase our agility, add product offerings and adjust our go to market strategy. Partnering with Green Bay Packaging and adding a second HP C500 will substantially complement our ability to deliver faster and do more.'