Grafotronic gets connected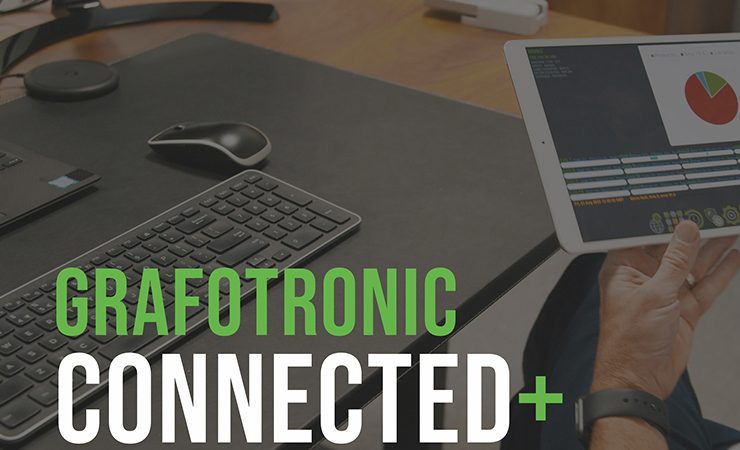 The Connected+ app collects data from all Grafotronic machines in the plant, identifying production bottlenecks and increasing output of machines
European digital label finishing specialist Grafotronic has introduced a Connected, a new support and service concept to increase productivity and efficiency for its customers.
With Grafotronic Connected, all customers are constantly online with the company's headquarter in Warsaw, Poland. The machines are monitored in real-time, 24/7.
Hubert Stasinski, head of service at Grafotronic, explained, 'We can detect any abnormality in machine functions and can act long before something happens. Our service team can take immediate action and guarantee efficient production for our customers. The main idea is that our customers should be in safe hands. We take care of the machine and they can focus on their business, which is label printing.'
Further, a Connected+ app collects data from all Grafotronic machines in the plant, measuring waste, uptime, daily production, overall equipment efficiency and other job statistics. This allows production managers and owners to identify production bottlenecks and increase output of their machines. The Connected+ App is now available to download from the Apple App Store.