Labelexpo India moves to 2021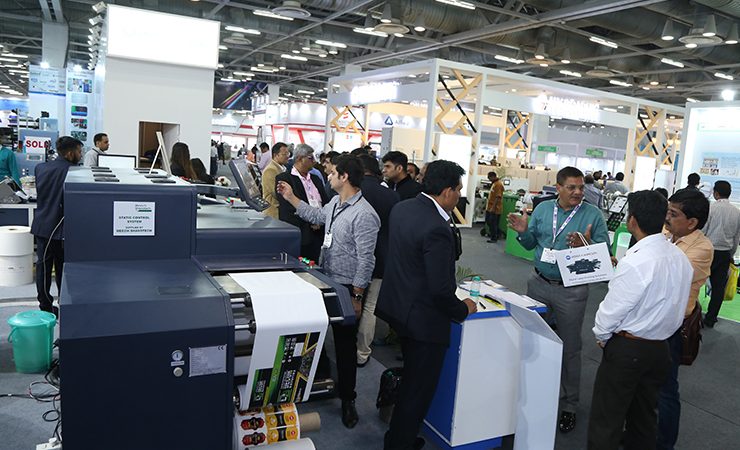 A total of 9851 visitors from 55 countries passed through the doors over the four days of Labelexpo India 2018, 22.7% more than in 2016 and the biggest visitor increase at the event to date
Labelexpo Global Series has confirmed the next edition of Labelexpo India will now take place 16-19 November, 2021.
Labelexpo India was scheduled to run 2-5 December, 2020 having originally been planned for 29 October to 1 November, 2020, but the ongoing global coronavirus pandemic has seen the decision made to postpone the event again.
Lisa Milburn, managing director, Labelexpo Global Series, commented, 'The health and safety of exhibitors, visitors and staff remains our top priority and we have been monitoring the ongoing impact of coronavirus/Covid-19 in India over the last few months. Postponing Labelexpo India by a year means that we will be able to run the safest and highest quality event the industry expects from us.'
Ms Milburn continued, 'In taking this decision we considered our wider show portfolio and acted on the advice of our local partners, the venue, the health authorities, and exhibitors. We are grateful to them all for their continued support and look forward to working with them on the 2021 edition of the show.
'Crucially, this event – as is the case with our other Labelexpo shows around the world – will play a vital role in driving the economic recovery of the region's label and package printing industry, plus its supply chain, post coronavirus/Covid-19.'
Labelexpo India is the latest event to join the 2021 print industry exhibition calendar, which already includes events such as interpack, ICE Europe/CCE/InPrint, drupa, Labelexpo Americas and Labelexpo Europe.
Digital Print for Brand Success also returns on 18 November, 2021.
Check out the Digital Labels & Packaging Events page for up-to-date event dates for your diary
Read the November/December issue of Digital Labels & Packaging for predictions for 2021, including the thoughts of print industry exhibition organisers; register here to receive the magazine, for free