Koenig & Bauer Durst updates Delta SPC 130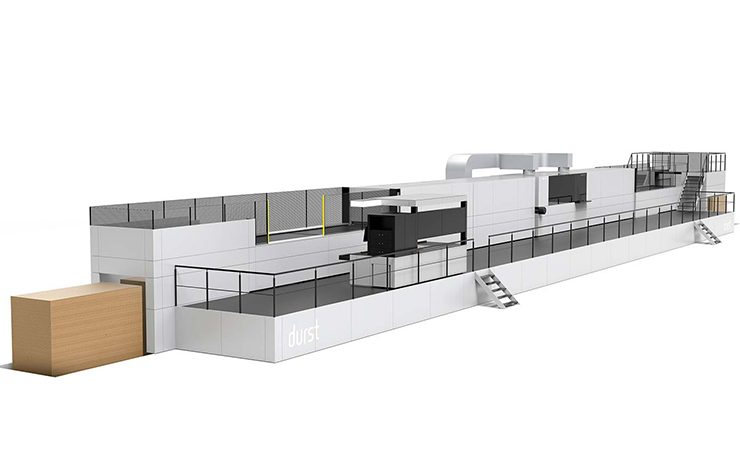 The Delta SPC 130 FlexLine Automatic corrugated production press has been further updated to meet stringent requirements for food-safe primary packaging
Koenig & Bauer Durst has made additional updates to its Delta SPC 130 FlexLine Automatic corrugated production press, helping meet stringent requirements for food-safe primary packaging.
This has seen new water-based orange and violet inks introduced to ensure food safety compliance for primary packaging and extend the colour gamut of the press. With around 50% of corrugated packaging in food and beverage, Koenig & Bauer Durst noted that the inkset also ensures that converters can invest 'knowing they will be ahead' of the increasingly complex regulatory change curve.
A new digital primer brings further benefits to converters, including enhanced image quality and special effects, as well as cost reduction. New effects that are possible include print embellishment on corrugated board with uncoated media.
New automation features ensure high productivity and integration into existing customer workflows.
Robert Stabler, managing director at Koenig & Bauer Durst, said, 'All these innovations for our Delta SPC 130 FlexLine Automatic are designed to exceed market needs. Food safety and packaging is a constant topic of conversation. These new water-based inks will ensure food safety compliance for primary packaging and extend the color gamut, which, in turn, will impact positively on brand management for brand owners. Brand owners are demanding that new production methods are reliable, compliant and cost effective while converters need to have the capabilities and competencies to mass customise without any compromise on quality.'