Uteco Sapphire Evo M wins 2020 InterTech Award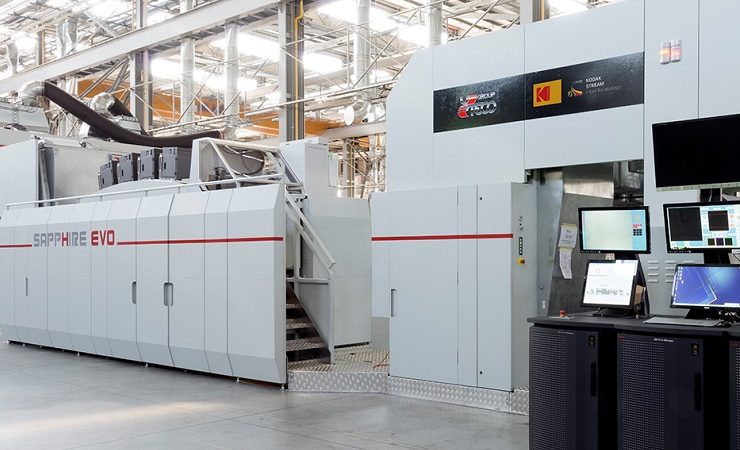 The Uteco Sapphire Evo M is the first high-speed production inkjet press for flexible packaging print
The Kodak-powered Uteco Sapphire Evo M has been selected as one of the winners of a 2020 InterTech Technology Award.
The awards, bestowed since 1978 and now run under the auspices of Printing United Alliance, honour the development of technologies predicted to have a major impact on the graphic communications and related industries. Sapphire Evo M is one of 11 technologies to receive an InterTech award this year, including the HP Indigo 100K digital press, GMG ColorCard and Xitron's Navigator digital front-end. Kodak also won a second 2020 InterTech Technology Award for its Prosper QD packaging inks and film optimiser agent (FOA).
Sapphire Evo M is the first high-speed production inkjet press for flexible packaging print, creating high-quality imagery using water-based inks on substrates ranging from paper to film. The press uses Kodak's Stream continuous inkjet technology. It said to provide low running costs and high productivity with consistent print quality claimed to rival flexo.
Randy Vandagriff, senior vice president, print at Eastman Kodak Company, said, 'We at Kodak see this double victory as recognition for our long-term experience and expertise in the fields of chemistry, materials and digital printing technologies.
'The two solutions that won 2020 InterTech Technology Awards will help continuous inkjet become firmly established in digital packaging and product decoration production, and enable printers to meet the ever-changing needs of these global markets.'