Dow brings Invisu to North America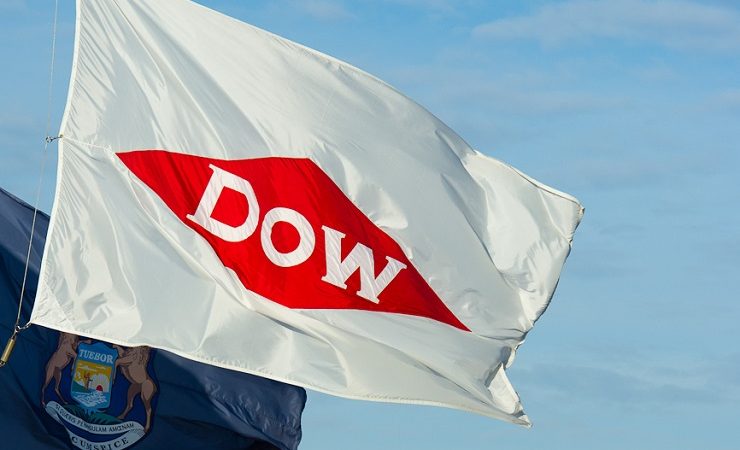 Invisu is Dow's global label adhesive portfolio
Dow has introduced its Invisu acrylic adhesive portfolio into North America, as it commits to innovation in the label industry.
This sees the Invisu 3400 and Invisu 4200 acrylic adhesives introduced in order to support strong growth in e-commerce, and high-end labelling applications where clear-on-clear is in demand.
Invisu 3400 is engineered for adhesion to various e-commerce packaging surfaces. This is noted by Dow as being in high demand at the moment as stay-in-place orders and coronavirus-related lockdowns have resulted in rapid growth in e-commerce and deliveries to homes. With Invisu 3400 suitable for labelling a variety of corrugated surfaces, even at lower temperatures, it is a particularly timely introduction, according to Dow.
Moreover, Invisu 3400 is a ready-to-coat, water-based adhesive that combine high productivity with low conversion energy. It offers high solid contents, an adaptable viscosity profile, and excellent adhesion and cohesion at low temperatures.
Invisu 4200 is a clear-film label adhesive that offers 'excellent' adhesion to low surface energy substrates and 'remarkable' water whitening resistance, according to Dow.
This helps brands create clear-on-clear labels for beverage, food, health and beauty, and other high-end applications.
With the introduction of these Invisu acrylic adhesives in North America, Dow said it is expanding its focus on the label industry, with these new technologies streamlining he ability of labelstock manufacturers, converters and brand owners to address new and changing industry demands.
Mike White, senior marketing manager for adhesives in Dow's Packaging & Specialty Plastics (P&SP) business, commented, 'Dow is investing in the label industry and launching new Invisu acrylic adhesive technologies at a time when the market is hungry for innovation.'
David Keely, field technical service manager for adhesives, Dow P&SP, added, 'Our investment in the label industry helped us identify key market needs to focus on, from the rigours of e-commerce shipping to the minimalist, no-label look that many brands want. The Invisu acrylic adhesives portfolio immediately addresses those demands, providing label production efficiency and adhesion to keep up with e-commerce growth, and clear-film adhesion for clear-on-clear labels.'
Invisu is a global label adhesive product portfolio and is already available in other markets worldwide. Dow is to continue to develop and test new Invisu acrylic adhesive grades to address additional industry needs, working with its customers to focus on designing for enhanced recyclability across all packaging components, including labels. This includes speciality label adhesives, such as wash-off adhesives to enhance recyclability, and film and paper label adhesives.
Mr White continued, 'As a full-service supplier of both acrylic pressure-sensitive adhesives and silicone release coatings, Dow is uniquely positioned to help our customers maximise label and packaging cost efficiencies.'