Screen withdraws from drupa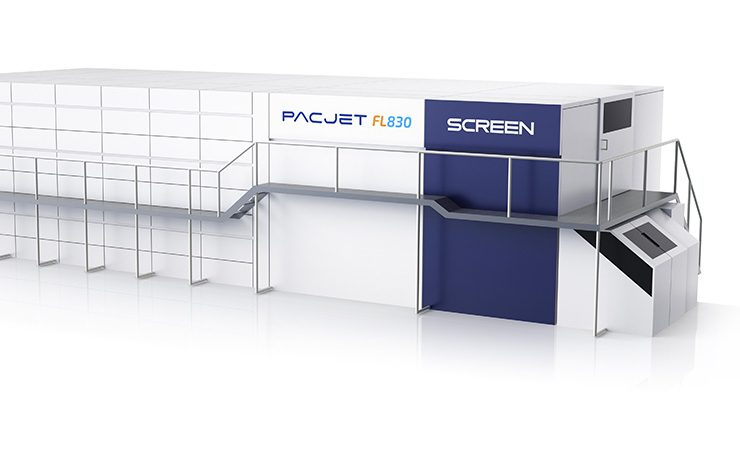 The Screen PacJet FL830 is a new water-based inkjet printing system for flexible packaging that will be part of the next generation of inkjet technologies for packaging applications
Screen Graphic Solutions Co., Ltd. (Screen GA) has confirmed the company will not be exhibiting at drupa 2021.
The decision by the inkjet digital printing specialist has been made based on 'sensible precautions'.
In a statement, Screen GA noted, 'We have made this decision based on sensible precautions after considering the current circumstances of the COVID-19 pandemic, and the growing opportunities for virtual experiences provided by new communications technologies.
'With both market and social conditions undergoing such drastic changes, Screen GA believes it is essential to accelerate timely communication with our customers and partners. We are continuously creating both virtual and physical communication opportunities designed to ensure the best possible experience.'
Such opportunities will be exploited by Screen Americas when it opens its new headquarters, which will house a technologically-advanced Customer Experience Center featuring the company's digital inkjet printing technologies, and which will permit both live and virtual product demonstration events for expanded outreach to a growing market.
Screen Americas president Ken Ingram said, 'We will miss the innovation and excitement that is typically at the forefront of drupa. Given the current state of affairs, however, this choice is certainly understandable as we fully endorse the safety of our employees and customers. This only reinforces to us that we've made smart decisions in the Americas to build out and improve the way we connect with customers and prospects in every way.'
drupa 2020 as planned would have seen Screen debut a host of new technologies for various packaging applications, including flexible packaging and digital corrugated printing.
Mark Schlimme, vice president of marketing at Screen Americas, added, 'With the virtual demo experience we're launching and as the new Customer Experience Center takes shape, we're more committed than ever to making it easy for our customers and prospects to get their eyes and hands on our solutions – even if that looks different going forward.'
The rearranged drupa is scheduled for 20-28 April, 2021.