Arroweye adds third HP Indigo 30000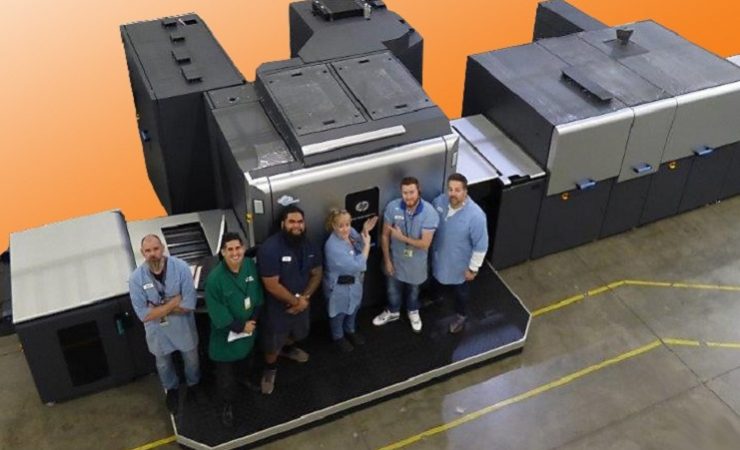 The new press was installed at Arroweye's Henderson, Nevada site alongside an HP Indigo 30000 and an HP Indigo 5900
Arroweye, a US-based producer of plastic cards, has added a third HP Indigo 30000 digital press to its production fleet to expand its all-digital, on-demand technology platform for card marketers and issuers to deliver for 100% personalised products.
Founded in 2000 as a digitally printed card business based on the HP Indigo s2000 industrial press, Arroweye expanded into plastic card printing. Arroweye's web-to-print portal, Card Studio, offers an easy-to-use, centralised card design engine where brands can order cards with logos and colours to create visuals to drive higher engagement and sales with highly targeted card campaigns.
The new press was installed at Arroweye's Henderson, Nevada site alongside an HP Indigo 30000 and an HP Indigo 5900. Arroweye has a second site in Kentucky, where it also operates an HP Indigo 30000 and an HP Indigo 5900 press.
The HP Indigo 30000 is a 29in-wide digital press that can print on a wide range of thick substrates including paperboard up to 600 microns and synthetic media up to 660 microns, including PVC, PET and PP. Data printing is driven by the HP Production Pro for Indigo Labels and Packaging Print Server, including unlimited personalisation and security printing with microtext and micro-barcodes for brand protection.
The new print capacity will support growth in Arroweye's payment card business, and enable expansion into new product offerings in vertical markets.
Peter Krauss, president and CEO at Arroweye, said, 'The new HP Indigo 30000 enables us to further support our fully digital model, adding print capacity and flexibility to help us serve our clients even better now and into the future with zero waste.
'This business model allows us fast completion of orders, whether the order is for one piece or many pieces. The colour consistency of the HP Indigo press also enables us to deliver consistent results for every order placed, regardless of the timespan between orders.'