MPS names local agent in South Korea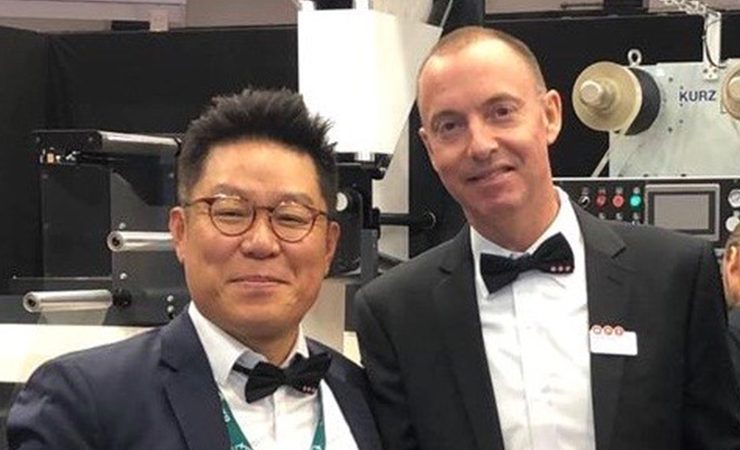 NY Cho (left), managing director at Müller Korea, and Tim Klappe (right), MPS Systems Asia managing director
MPS Systems Asia has appointed Müller Korea as the new local agent in South Korea for the Dutch press manufacturer's portfolio of flexo, hybrid and offset printing options.
Established in 1997, Müller Korea is located in central Seoul and is well connected to the label and packaging industry in addition to newspaper, book bindery and commercial printing. The company is also an agent for Muller Martini, which manufactures, markets and services a full range of post-press finishing equipment.
MPS Systems Asia, with headquarters in Malaysia, made the agreement with Müller Korea in the latter half of 2019.
NY Cho, managing director at Müller Korea, said, 'In printing presses, our customers want superior quality and productivity, as well as flexibility in substrates –­ an essential strength to produce value-added labels.
'Awareness of state-of-the-art and eco-friendly printing equipment has increased, and Korean printers place a high importance on quality control. MPS presses have proven all these requirements and are designed to be extremely flexible and easy to operate. For us, it is the ideal partnership to meet our customer's expectations.'
In addition to sales support, Müller Korea provides a strong service and engineering organisation with a policy to visit customers, onsite, within two hours from the initial request.
Tim Klappe, MPS Systems Asia managing director, said, 'With Müller Korea's expertise in label and packaging printing and highly responsive sales and service support, our current and new customers that choose MPS printing presses are in good hands.'