Boutwell Owens boosts production with upgraded HP Indigo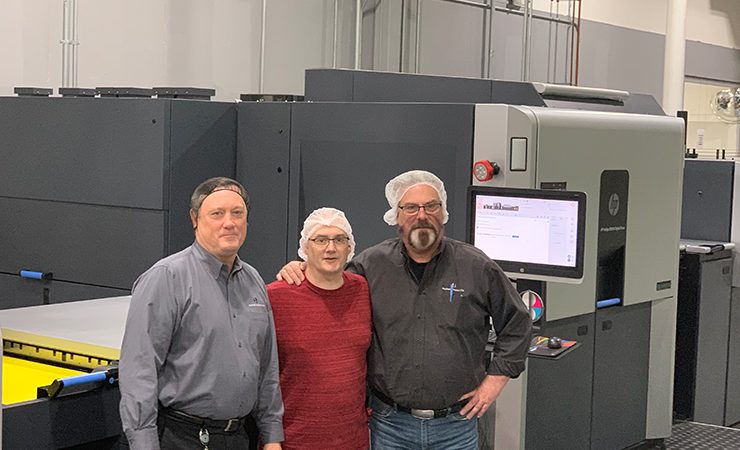 Boutwell Owens was a worldwide launch customer for the HP Indigo 30000
Boutwell Owens, a US supplier of printed paperboard packaging, is significantly boosting its high-value digital print business with an upgraded HP Indigo 30000 digital press.
Boutwell Owens was a worldwide launch customer for the HP Indigo 30000, which was introduced at drupa 2012. The versatility package on the enhanced HP Indigo 30000 provides more flexible paper handling, and increased versatility with a synthetic kit for plastic cards, plastic packaging, plant labels and other applications printed on PVC, PET, PP and other synthetics.
Further, the press is helping the converter deliver high-quality customised packaging and significant cost-savings for its customers for SKU management and production.
Running three shifts, five days a week, Boutwell Owens is usig its HP Indigo 30000 to deliver 'consistently crisp print', and at higher-fidelity quality compared with offset', according to Bill Hodges, vice president of sales and marketing. This is being achieved in both high-resolution seven-colour print or black and white.
Hodges commented, 'Digital is a necessity in today's workflow. We could not survive today without the HP Indigo 30000. It is an indispensable part of our arsenal enabling us to deliver quickly to market with less tooling expenses.
'It's all about the interchangeability, with the HP Indigo 30000 delivering quality surpassing offset, and the ability to offer a wider array of services to our customers.'
He continued, 'Business is growing rapidly in short-run, high-fidelity work in addition to managing the proliferation of SKUs beyond imagination.'
Digital print at Boutwell Owens today accounts for more than five percent of production, and growing. According to Hodges customers are choosing digital to prevent overprinting of packaging, in addition to using digitally printed packaging as a means to engage with customers and tell their story.
Boutwell Owens also uses the Highcon Beam digital cutter to deliver sophisticated packaging.