Print, Design & Marketing Awards 2020 open for entries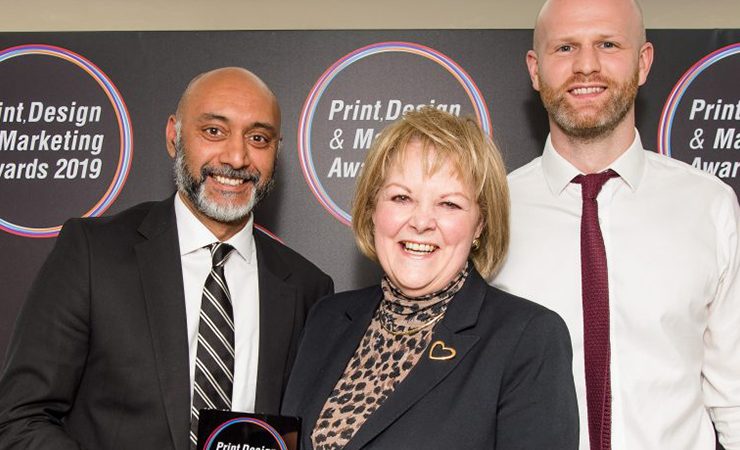 The 2019 'Innovation in labels' award went to Elixir Distillers and Tribal 3D
Entries are now being accepted for the Print, Design & Marketing Awards 2020.
The awards are a celebration of the very best those working in print, design and marketing can offer. Taking place in an unrivalled location, the awards are open to great work from printers of all disciplines, regardless of size, wealth or reputation.
The winners will be announced at a gala lunch event and cruise on the River Thames aboard the Silver Sturgeon in London on 9 July 2020. The Print, Design & Marketing Awards 'boat trip' is one of the industry's favourite events and is designed to acknowledge print companies that embrace quality and creativity in production.
All the entries will be assessed by an independent panel of industry experts who will make their judgements based on production quality, creativity and innovation in the following categories:
• Best multi-channel campaign
• Books and booklets
• Creative use of substrates
• Direct mail
• Finishing
• Graphic design
• Green company of the year
• Hardback books incorporating photobooks
• Innovation in labels
• Magazines and catalogues
• Report and accounts
• Special effects
• Wide and super-wide format
Entries into the 'Innovation in labels' category are sought that are examples of novel design, exceptional print quality and/or innovation in finishing that add value, appeal and impact to labels.
The 2019 'Innovation in labels' award went to Elixir Distillers and Tribal 3D for 'The Future 10th Anniversary Whisky Show Bottlings'. Also nominated in 2019 were CS Labels, Berkshire Labels, The Label Makers and Harkwell Labels.
The closing date for entries this year is 1 May, 2020. Find out more and submit your entries here.