Get on board with Digital Labels & Packaging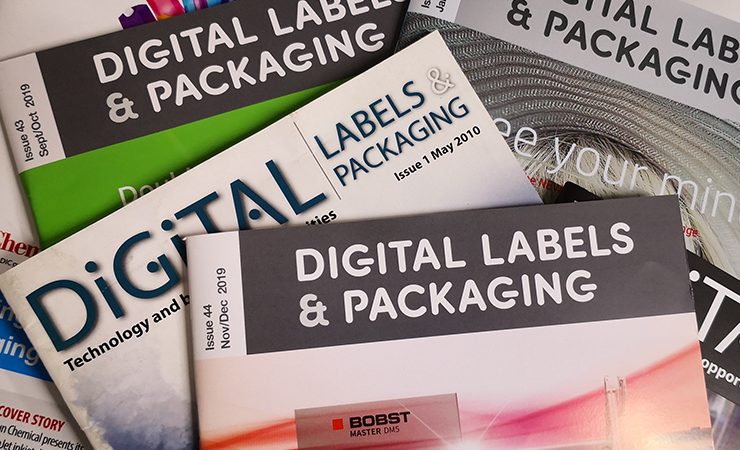 The first issue of Digital Labels & Packaging was published in 2010
As the industry readies itself for a new year, a new decade and the next drupa, now is the perfect time to make sure you're set up to receive all the important news and information from Digital Labels & Packaging.
This year marks 10 years since the first issue of Digital Labels & Packaging was published, with the magazine and the industry it serves going through a number of important changes over the intervening years.
Digital flexible package printing, digital corrugated printing and more recent movement in direct-to-pack digital printing are just three examples of the kind of development that have helped define the digital printing landscape over the last decade. Expect more to come over the next decade, driven by new technologies, new applications and heightened demand for digital package printing in all its forms.
To make sure you are effectively plugged into the industry, ensure that you are registered to receive the magazine at www.dlpmag.com/register. Taking two minutes to input your details now will ensure you continue to receive the magazine for the next five years. Even if you currently receive the magazine, it is important that you re-register your details to ensure continuity of supply as we refresh and renew the publication's readership.
If you have already registered/re-registered, you can rest easy, safe in the knowledge that you can look forward to receiving your usual flow of industry-leading, thought-provoking editorial, uninterrupted.
As well as the magazine and newsletters that can be registered for via www.dlpmag.com/register, Digital Labels & Packaging continues to extend its footprint across various online channels, and can now be found on:
LinkedIn, via the official group;
Twitter, @DigitalLPack;
Instagram, @digitallabelspackaging; and
Facebook, through the Digital Print for Brand Success page.
We look forward to engaging with you on whichever platform(s) you choose to use to keep yourself up-to-date with the latest goings-on in digital package printing – whether folding cartons and corrugated boxes, flexible packaging, shrink sleeves and labels, or direct-to applications.