Guy Gecht returns to EFI for Connect 2020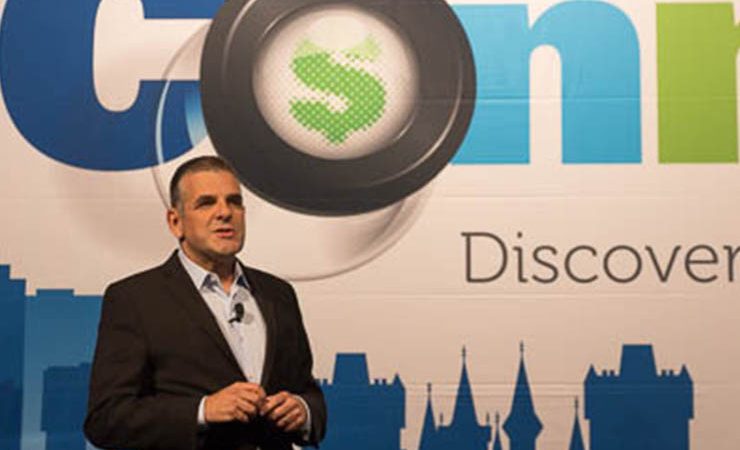 Mr Gecht is returning to EFI Connect in 2020 for a 'fireside chat' with Jeff Jacobson
EFI veteran Guy Gecht is returning to the company's Connect users conference for a 'fireside chat' with current CEO Jeff Jacobson.
EFI Connect returns to Las Vegas on 21-24 January, 2020. The annual event attracts print and packaging professionals from around the world looking to obtain a technological, operational and management edge in the growing digital space. With approximately 200 sessions across a wide range of topics, EFI Connect allows open dialogue and offers opportunity for idea exchange, with educational talks, hands-on training and networking throughout the event.
Keynote presentations play a central role, with the 2020 programme to include: former IBM senior executive Alfred Zollar, who will share his expertise in enterprise management systems; Mr Jacobson, who is share to his vision for the future of the industry; and Mr Gecht.
Mr Gecht stepped down as EFI CEO in 2018 after 19 years running the company, and was succeeded by Bill Muir. Mr Jacobson then took over earlier this year.
Mr Jacobson's keynote presentation on 21 January will be based on his experiences from three decades in print, which has included leading Kodak Polychrome Graphics, Presstek and Xerox, to build a vision for the future.
The special fireside chat later that day will, for the first time, feature two EFI CEOs onstage at a Connect event as Mr Jacobson interviews Mr Gecht.
Mr Gecht noted, 'I interviewed Jeff Jacobson for a fireside chat in 2017, and now the tables have turned. I'm excited about being on the other side of the table and looking forward to sharing new reflections on the industry and its future opportunities.'
He continued, 'Print service providers continue to face challenges and opportunities, and their ability to quickly learn and adapt is key in realising profitable growth. As we start a new decade, I'm excited to come back to Connect, which continues to be a unique conference for customers and suppliers to gather actionable insights about trends in the industry and in technology.'
Mr Jacobson said, 'Connect provides outstanding value as a platform for sharing ideas in a way that really sets the tone for the year, outlining the proactive steps printing companies can take to establish a profitable, competitive advantage in their businesses. The discussions that will take place next month are not to be missed, especially with the calibre of experts we have coming to Las Vegas.'
For the full programme for EFI Connect 2020, click here.
Visit the Events section of the Digital Labels & Packaging website for more industry events