BST eltromat and SeeOne partner for surface inspection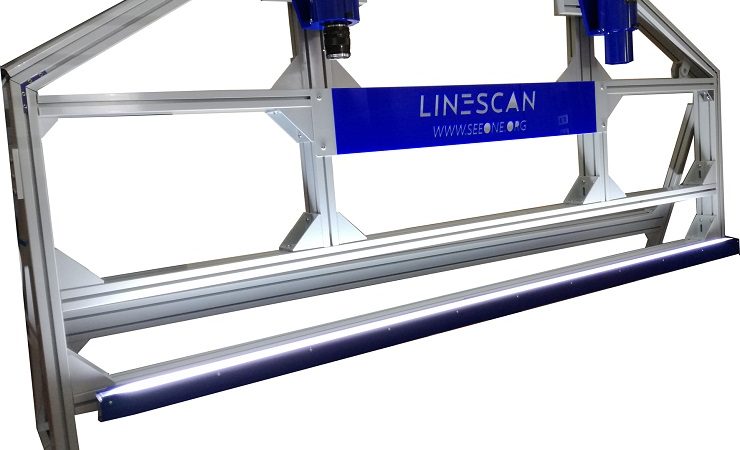 SeeOne's systems detect various defects in different materials such
BST eltromat and SeeOne Vision Technology have signed a partnership agreement to deepen their relationship for surface inspection.
BST eltromat is a manufacturer of quality assurance systems in web processing production processes, with SeeOne a manufacturer of surface inspection systems. SeeOne has been developing and producing surface inspection systems for a variety of industries for over 30 years. Its product portfolio covers a range of applications from rewinders, slitters, blade coating machines, foil extruders, calenders and milling machines, to coating and application machines. Its flagship product, the modular Linescan, can be used for a variety of applications, with cameras and light sources adapted flexibly to suit a specific location and scenario. Bespoke systems can be designed for special customer requirements.
BST eltromat Italia, a 100% subsidiary of the BST Group, has been working with Florence, Italy-based SeeOne for several years on special surface inspection requirements. This cooperation has resulted in the partnership agreement, which was signed by BST eltromat managing director Kristian Jünke and Leandro Giovannoni, general manager, SeeOne, on the BST eltromat booth at K 2019.
SeeOne's systems detect various defects, perhaps holes or the inclusion of foreign bodies like insects and dirt, in different materials such as foils, metallised foils, paper or cardboard. This makes them a natural complement to BST eltromat's portfolio, it is claimed, with the findings gained from surface inspection with SeeOne systems used in various ways to optimise production processes. The findings from surface inspection can have ramifications for the further converting of the foil, such as in printing.
Mr Jünke said, 'With SeeOne, we have gained an experienced partner for surface inspection. Together we can respond even more flexibly to the special challenges and individual requirements of our customers and support them more effectively in optimising their production processes.'
Mr Giovannoni continued, 'With BST eltromat, we have a strong partner at our side whose worldwide sales network will enable us to access new markets. The worldwide presence of the BST eltromat experts will help us to find the perfect solutions for our customers' quality assurance.'