Hinojosa accelerates its digital strategy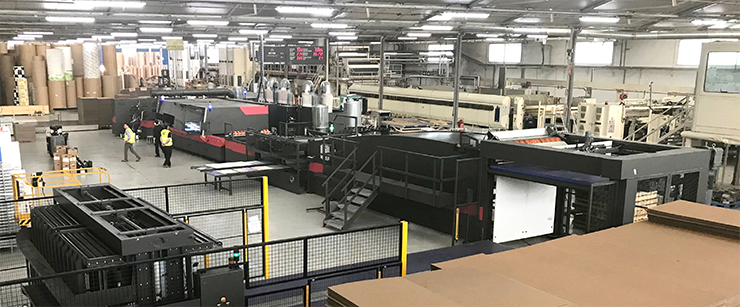 Hinojosa, in Spain, has invested in a second and third Nozomi press
Spanish packaging company, Rafael Hinojosa SA, which was the first beta site to install the EFI Nozomi C18000, is adding two more of the single-pass LED inkjet corrugated board press to its production chain. 
The presses give Hinojosa the ability to accelerate its commitment to digital printing within the packaging sector, as well as strengthen the company's international offerings as part of Blue Box Partners, a pan-European alliance of leading corrugated packaging providers.
Equipped with the new white ink feature, the presses are currently being installed in two of Hinojosa's plants, taking the group's total up to three Nozomis.
'The EFI Nozomi C18000 has proven to be a game changer for corrugated packaging companies like Hinojosa in terms of developing profitable new market applications,' said José Luis Ramón Moreno, vice president and general manager, EFI industrial printing. 'With the additional presses and the complete EFI ecosystem being installed around this digital platform, Hinojosa is further extending its market lead as one of Europe's most advanced and most progressive packaging companies.'