Latvian label printer invests in inkjet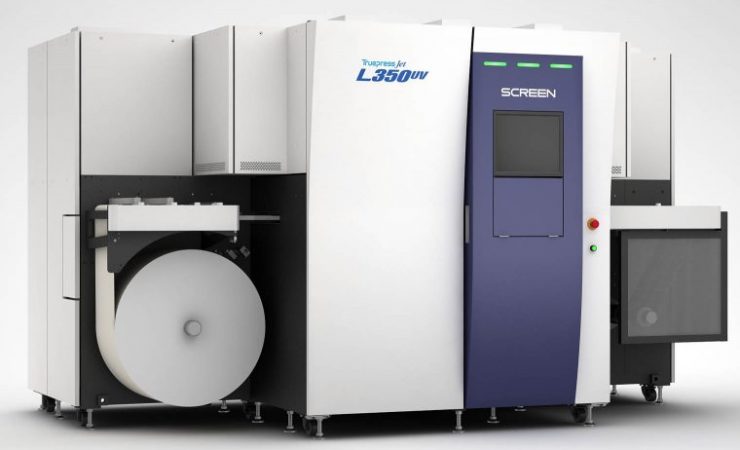 Screen Truepress Jet L350UV
Citing improved production times and flexibility, along with excellent customer service, Olderi SIA, in Riga, Latvia, has installed a Screen Truepress Jet L350UV to improve profitability and deliver better value for customers.
'The enhanced technology provided by Screen brings unparalleled capabilities in terms of label production,' said chairman Jānis Ločmelis. 'The Truepress L350UV has really impressed us with its high uptime and fast production speeds.'
The new inkjet press represents Olderi's first investment in Screen technology. Established over 24 years ago, the company offers high-quality printing capabilities to produce labels for small and medium-sized orders. It switched to digital printing in response to the trend for shorter print runs.
Mr Ločmelis continued, 'Our analysis of the current label market led us to conclude that the Truepress Jet L350UV is the productive printer because of its reliability and production speeds. Screen offered us the best product in the market for what we aim to produce and achieve, and the positive installation experience further reinforced this belief.'
Since installing the press, Olderi SIA has improved margins whilst delivering better value for customers according to Mr Ločmelis. He said, 'We've embraced digital printing because we believe it is the present and the future of the industry. The fast start times and excellent uptime of the easy-to-operate Truepress Jet L350UV has provided fantastic production efficiency, so we can meet customer needs with much less pressure on our margins.'