Mark Andy partners with Global Graphics Software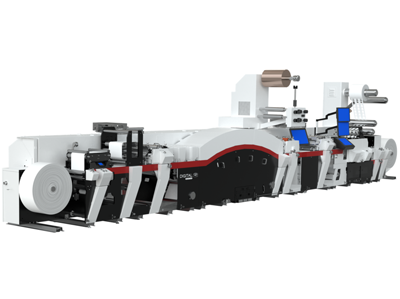 The Digital Series HD has been combined with ScreenPro technology
Global Graphics Software and Mark Andy have joined forces, launching  an update to the Digital Series HD press introducing ScreenPro and a preview of a new Digital Front End based around the Fundamentals workflow developed in collaboration with Hybrid Software.
The Digital Series HD is a digital hybrid solution designed for pressure-sensitive labels. It combines the advantages of digital workflows and digital printing, with the capabilities of fast-change flexography technologies including inline decoration and converting all in a single pass.
ScreenPro is a high-speed screening engine that mitigates artifacts in inkjet output. It streams data and variable colour images at high-speed and has reduced process and RIP times on the Digital Series HD by up to 50%. 
'The ScreenPro technology, built in partnership with Global Graphics, is a key development to provide streaming full colour VDP options to meet the print speed requirements of today's 'next-generation' UV Inkjet production presses,' said Ray Dickinson, vice president, Mark Andy. 'We were able to seamlessly integrate high-speed streaming variable data into the existing ProWORX digital front end.'
'For a workflow to be viable, it has to be able to process and send full colour, fully variable work at a rate that supports the press printing, nearly continuously, at high speed to produce hundreds of thousands of metres weekly. ScreenPro has achieved this,' commented Peter Rathje, senior manager of digital press solutions for Mark Andy.
'The benefits that Mark Andy are experiencing are precisely why we developed this technology for inkjet press manufacturers,' added Tom Mooney, product manager for ScreenPro, Global Graphics. 'Supporting full VDP at press speed and scalable from five to eight colours without loss of quality is what the customer has demanded. ScreenPro will meet their speed and quality requirements now and into the future.'