Kao Collins releases XBAR and universal controller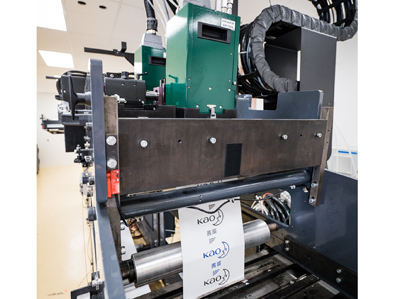 The XBAR print module is designed for high-speed, high-volume, single-pass applications
Inkjet solutions provider Kao Collins has launched its XBAR print module and controller.
The XBAR print module utilises Samba technology to produce high-quality images on substrates including porous bond and high-gloss coated stock at speeds up to 300m/min. The system can also be configured to print on other substrates like foils. With a small footprint and variety of available ink types, it is aimed at high-speed, high-volume, single-pass applications. 
The XBAR controller allows customers to integrate multiple printhead technologies on a single platform.
Kristin Adams, marketing manager, commented, 'Extending the useful life of existing equipment, rather than replacing it, provides our customers with an upgrade path into the future.'