Xeikon reveals café schedule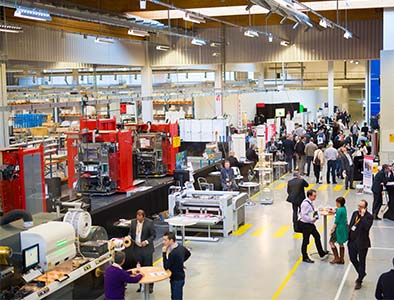 The event returns in 2019
Under the tagline Learn, Connect, Discover, Xeikon will be hosting two café events in 2019. Through demonstrations, presentations, workshops and discussions, the company and its partners will  offer visitors information and advice on industry innovations and trends, with the aim of helping them improve the bottom line. 
The European edition is scheduled for 26-28 March 2019 and will be held in Lier, in Belgium, at the company's headquarters. This fifth edition will focus on the labels and packaging industry. In addition to the educational academy with technology-driven presentations and practical workshop sessions, the conference will feature speakers who will provide inspiration and education, while the exhibition portion of the event will feature a range of industry suppliers, participating in end-to-end demonstrations of applications designed to provide attendees with new ideas to drive revenue.
A new student day will follow the programme on 29 March. This will be dedicated exclusively to college and university students, and is designed to educate attendees on the opportunities available in the world of digital print manufacturing and the graphics industry in Belgium. Xeikon Café is working with VIGC, the Independent Innovation Centre for Graphic Communication in the Benelux.
Now in its third year, Xeikon Café North America will take place on 14-16 May, in Chicago. It will be a three-day exhibition and conference focused on labels and commercial printing, including the graphic arts market.
Corporate communication manager Danny Mertens commented, 'Each year, we work hard to bring content to attendees that will inspire them to take their businesses to a new level. We take visitor and partner feedback seriously as we continue to evolve this exciting industry event year over year. And we are committed to sharing actual applications and business ideas that can immediately drive business growth. Each edition is tailored to regional needs, as popular applications, substrate choices and suppliers can differ between Europe and North America.' He concluded, 'By working together with leading suppliers in workflow, substrates, converting and finishing, we can really demonstrate what can be achieved by fully integrating end-to-end solutions for digital production.'