ITE look to Labelexpo to show off Eclipse LF3 label cutter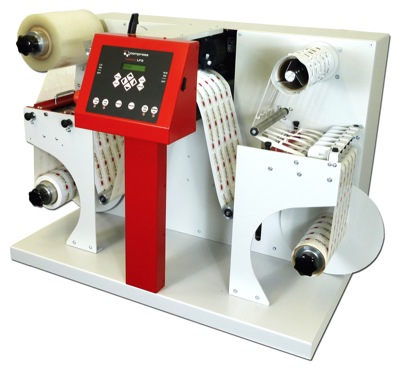 The Eclipse LF3 label cutter and slitter
Showing its next development in small footprint/high production machines at Labelexpo 2013 Impression Technology Europe (ITE) will be showing the Eclipse LF3 label cutter and slitter.
After its launch the company received enquires regarding the machine from all over the world. Its diminutive size, high quality and high productivity gave it a wide appeal. 
At Labelexpo it will be shown alongside the larger, LF330, a new model in the Eclipse range. It has been designed for quicker production and is capable of handling larger media.
It has double digital label cutting heads and is capable of a cutting speed of 5.1 m per minute for single blade operation on 240 mm paper and a 10.2 m per minute for twin blade operation on a 330 mm paper width. 
The twin cutter facility also needs a twin rewind facility and this is included with it as standard. It includes waste matrix removal and self-wound lamination and handles rolls of media up to 400 mm diameter.
The LF330 though will not be the only new machine from Eclipse at the show. Visitors can also see the Uw-1 Label un-wind device and the RW-1 finished label rewind device.