Mockups in minutes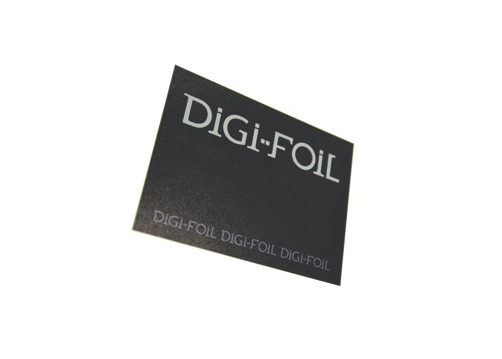 Digi-Foil produces a range of effects including metallics in minutes
Using a combination of a Mimaki UJF desktop printer, foil and a heated applicator, packaging manufacturers can produce colour-accurate mockups, short runs and one-offs for proofing in just five to ten minutes. This new system, named Digi-Foil, has been developed by print technology specialist, i-Sub Digital.
With no need to prepare traditional dies and foil presses, clients are potentially able to see a variety of different options at the very first stage, meaning packaging businesses can receive same-day sign-offs of new designs.
The system also significantly cuts waste by allowing foil to be applied only in required areas – down to 4 pt text or a dot size of 0.3 mm. Metallic, holographic, multi-coloured, opaque, patterned and foil embossed effects are all possible as a primary design or as an eye-catching accent, or as a security marking.
Director Andy Spreag said, 'Before Digi-Foil, cutting out pieces of coloured vinyl was the only way to achieve a similar effect on a mockup, but it was a time-consuming and inaccurate method. Here, we are creating mockups that are the exact replica of the finished product, which means it's much easier to choose packaging colours.
'With the suggestion we are coming out of the recession years, luxury is back on the agenda. Metallics are light-catching and eye-catching – regardless of where on a shelf the packaging is – giving products greater impact.'