DL&P speaks to Benny Landa as Altana becomes a 'strategic investor'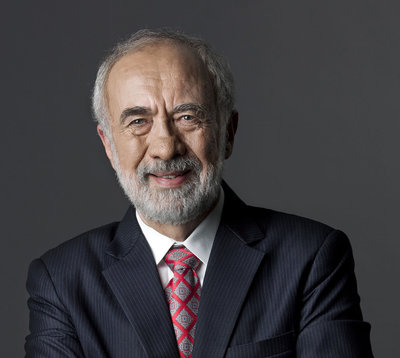 The news that German speciality company will take a €100 million stake in the Landa business as a minority shareholder, broke on 25 June. DL&P's technical editor, Sean Smyth, spoke to Benny Landa to get his perspective on the deal.
Mr Landa is extremely pleased to welcome Altana as a minority shareholder. He said, 'Altana conducted a very thorough technology and market due diligence operation before making the investment. This covered the technology, IP, safety and environmental issues and we are delighted that they concluded the Landa Nanotechnology will be successful in commercial printing, and importantly packaging over the next few years.'
Altana is a big German speciality chemical company. Three of its four divisions are associated with the graphic arts, Byk makes additives, Actega manufactures specialist coatings and Eckart produces metallic pigments. It does not make printing machines, or sell inks or toners, so there is no conflict with the Landa business. 'On the contrary,' said Mr Landa, 'we see great synergies with Altana as a strategic partner, alongside Komori and EFI, and we will benefit from its vast experience and resources in cutting edge chemistry.'
There are no plans for Altana to manufacture inks or other chemical components ‒ for example the surface of the transfer belts is a very innovative formulation ‒ but the expertise in scaling up ink manufacture from the current pilot scale as the technology comes to market will be invaluable.
The first presses will be the single-sided B1 S10FC for cartons and other single-sided products including POS and posters. Komori is manufacturing the sheet transport and the alpha machines are currently printing and testing in Israel, their performance is part of the Altana research findings that confirm good progress is being made.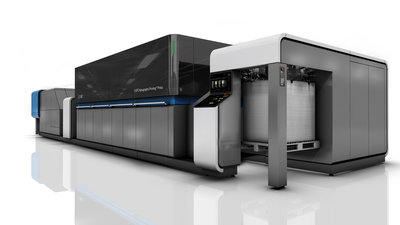 Mr Landa is happy this development is on track. 'The prototype presses at drupa have been refined to the alpha models currently being tested in our facility. We will be further refining the design and features before going into customer testing in Israel, Europe and North America in the first half of 2015.'
Cartons will be a target of the first machines, with flexible packaging the first web application and Mr Landa is particularly excited about the potential in this market. 'It will definitely be a game changer in flexible packaging,' he said. 
It is difficult not to get caught up in Benny Landa's enthusiasm. As a print technologist (I was there with the first Indigos in the UK back in 1994!), I always view new developments with a degree of scepticism before I see it and get a good look behind the scenes. The commercial side looks to be attractive for a section of the market, and the Altana investment suggests the technical issues are being solved. We should be seeing the next phase of digital print in the near future, packaging is firmly in their focus, and I can't wait!