Kao Collins launches Ink Tank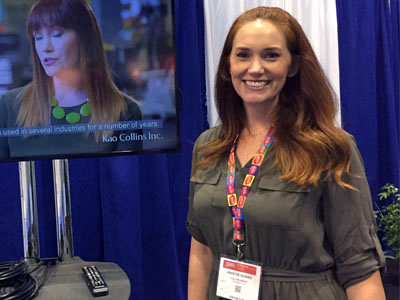 Kristin Adams, marketing manager at Kao Collins
A new blog and knowledge centre from Kao Collins, 'The Ink Tank' has been launched to showcase creative and innovative work from the printing industry.
'The science behind ink and printing is increasingly complex, and the creative ways in which people use these technologies continue to surprise,' explained Kristin Adams, marketing manager at Kao Collins, citing the way that digital inks can be cured by electron beams and can be printed on almost every substrate, including food.
The Ink Tank provides in-depth articles, behind-the-scenes videos, and fun lists make it a resource for casual observers and industry professionals alike.