New plant-based PE from UPM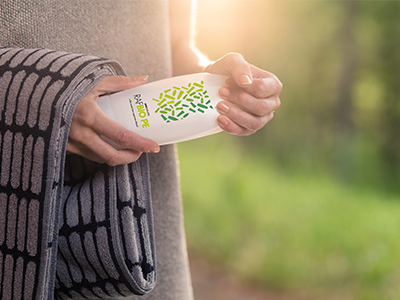 New plant-based PE films for the home and personal care market
Extending its range of film face materials, UPM Raflatac has launched a new white plant-based PE material for the European market as a sustainable alternative to fossil-based films for a wide variety of end uses.
RafBio PE White performs like standard PE film, and its high flexibility makes it particularly suitable for the squeezable bottles and contoured containers widely used in home and personal care applications.
Part of the RafBio family of bio-based labelling solutions, RafBio PE White and Clear are made from sugarcane ethanol and contain more than 80% renewable plant-based raw material. They are recyclable within the same recycling streams as fossil-based PE.
'A bio-future is the logical solution for a circular society and we need more radical innovation to get there. RafBio PE White is the logical choice for printers that want to go beyond eco-box-ticking. It's a game-changing packaging solution that helps make the circular economy a reality for leading brand owners,' commented Robert Taylor, director, sustainability.