Screening software cures inkjet flaws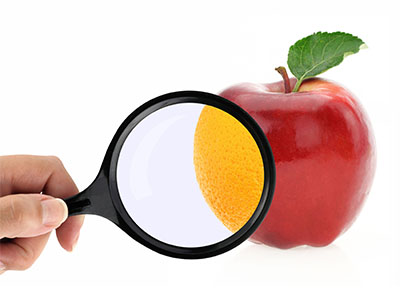 New screens aim to combat printing issues, including mottled or 'orange peel' effect in flexible packaging
RIP developer Global Graphics has introduced Advanced Inkjet Screens, software that can correct common output quality problems in digital printing of labels and packaging.
The new screens tackle two different problems that can occur in single-pass inkjet-printed work, particularly narrow-web UV presses as found commonly in label printing, and which are related to the absorbency of the substrate and the way that ink behaves once it reaches it. There are also applications in inkjet printing of corrugated board and some potential in wide-format multi-pass printers.
The Pearl screen compensates for streaking effects that arise with more-or-less absorbent surfaces (typically paper) and which appear in half- and three-quarter tone areas. The Mirror screen addresses the 'orange peel' effect seen on non-absorbent or poorly wetting surfaces, such as cans or flexible packaging. Although the latter mostly occurs with UV-cured inks,  CTO Martin Bailey said while speaking to Digital Labels & Packaging that similar effects can occur with aqueous inks on glossy pre-coated stocks.
The screening technology will reach end-users via Global Graphics' OEM customers and is already available in some products, with more to follow. It is also retro-fittable to existing RIPs/DFEs. This isn't limited to Global Graphics Harlequin implementations, but to any Adobe PDF RIP, including Esko DFEs that are in use driving various third-party label presses.
Advantages of the new technology are said to include both quality and performance enhancements in older RIPs. Mr Bailey said, 'It allows them to keep up with the press even with 'every page different' and an increased likelihood of producing sellable print.'
The technology is also of interest to new entrants to the digital labels and packaging market, who typically find that users will tend to stick to the same substrates that they use with other print processes such as flexo, or to want to use cheaper alternatives, both of which can create output quality problems not apparent in showroom demonstrations.
Product manager Tom Mooney also suggested that the screening software will open up new applications on substrates on which it is presently difficult to achieve acceptable quality. Most OEM implementations of the screen are expected to work out of the box at the customer site, but it is up to the OEMs to decide what level of explicit control to offer.