Packaging's rise within e-commerce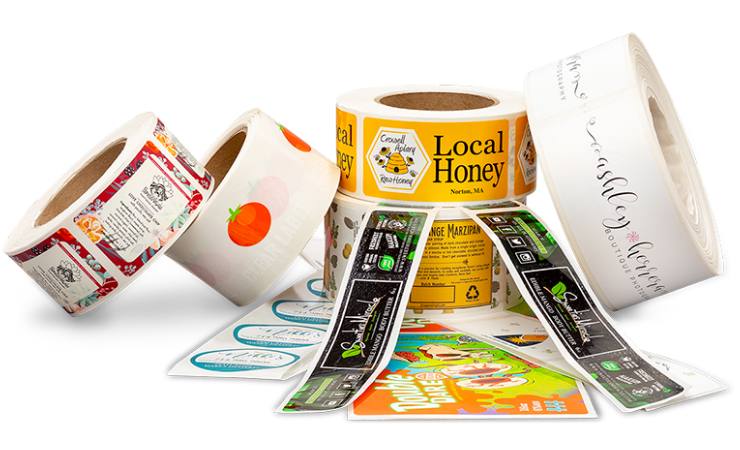 StickerGiant has built its business strictly off of inbound web traffic, dating back to the early 2000s
As more companies transition their purchasing activity to a digital and streamlined experience, Dustin Steerman discusses why and how your business can capitalise.
Whilst packaging's expansion into the e-commerce segment began long before the coronavirus pandemic, the past two years have highlighted the need for digital packaging companies to further consider how e-commerce will play into their long-term strategies.
Few companies were selling custom printed packaging online let alone driving sales through an inbound marketing approach back in the early 2000s. It's one thing to process a few $1000 orders monthly, it's a complete other when your business is built around this segment, processing and shipping hundreds to thousands of short-run orders weekly.
What if you find a great marketing agency or bring on an expert digital marketer and they are able to drive a tonne of high intent traffic to your website. Is your workflow equipped to handle the increased scale of orders moving through your shop? And how do you avoid bottlenecks in manufacturing?
Play the long game
Whilst scaling your company's web presence begins with designing a modern website, blogging for organic search and developing a paid ad strategy can be just the tip of the iceberg. Once you are up and running, then the real journey begins.
StickerGiant built its business strictly off of inbound web traffic, dating back to the early 2000s when the company's founder, John Fischer, was driving a large audience to the company's website solely through blogging. This was nearly a decade before Google changed its algorithm and introduced pay-per-click (PPC) advertising.
When this change came in from Google, it forced StickerGiant to completely rethink how to drive traffic to its website, and so began the journey into PPC. Today, StickerGiant is driving inbound demand via more than 10 different channels.
What can you learn from StickerGiant and its experiences? For starters, the company has built an extremely loyal customer base, a high velocity flywheel of inbound demand, and established the end-to-end workflow necessary to consistently provide thousands of buyers each month with a best-in-industry customer experience. Moreover, as the next generation of talent begins to occupy procurement roles within all different sized businesses, we should expect to see larger company's transitioning their purchasing activity to digital environments. Jesse Freitas, senior director of growth and product at StickerGiant, believes, 'It will become easier to attract medium to larger customers as the market continues to shift wit new buyers entering the workforce.'
Added to that is the growth in custom packaging being sourced online. This began with start-ups and SMEs looking for solutions to fix their problems, however the category is enduring rapid change and online demand is coming from a much wider audience.
'Businesses have gotten really good at paid search, with companies having made a science out of it to the point that it's become increasingly difficult to enter,' advises Mr Freitas. 'Five years ago, it was much easier.'
He has seen the market heat up first-hand, with a combination of new competitors and plenty of new buyers searching for custom packaging via the web. New competitors entering the e-commerce space has led to increased advertising costs, essentially more companies bidding for the same traffic.
So, where to start the path of building a digital marketing strategy and an e-commerce presence?
'Executives need to look at their customer journey, map it out, and see how e-commerce fits. What pain points are in my customer journey and how can e-commerce drive value through it? It could be paid search, it might not be.
'People are in a hurry these days, that isn't changing. It is only escalating. The pandemic further normalised online purchasing behaviour, and with that I would be asking myself how can my business benefit from doing more online?'
Following that realisation, how do you best serve future clients once they arrive at your online door?
SaaS provider Infigo Software specialises in web-to-print. The company has developed a licensable platform for printers interested in designing a modern e-commerce experience, serving the growing number of buyers who shop online, and which doesn't break the bank. Its software integrates with most ERP systems on the market, from the likes of Tharstern, printIQ, and EFI.
Infigo has recently seen significant demand from disruptive digital packaging companies seeking to establish high velocity inbound funnels, and has collaborated with The Packaging Lab and All4Labels' e-commerce business, Palamo.
Douglas Gibson, founder and CEO at Infigo, says, 'People now realise that they need to invest into e-commerce, as it isn't an option anymore. They are trying to build out a vision of what it will mean for their business and how their business fits around it.'
He encourages packaging executives to step back and ask themselves, 'How can I use an online platform to bolster my current B2B business?'.
'A common missed opportunity is going straight after the new market, instead of unpacking the value an online portal can offer to an existing customer base. Too many think of building the new VistaPrint for packaging, versus looking at how you can drive further value with existing customers.'
Expectation and demand
There is a shift happening in the market that is being driven by the digital consumer, one who has purchased goods online for quite some time and has since developed similar expectations when engaging in business-to-business.
Necessary innovation to support the demands of the digital consumer is well underway on both the software and hardware sides of digital packaging. Empowering converters with the ability to provide a consistent and easy to navigate experience for their customers, ranging from order placement to goods arriving at their door.
Packaging companies should start by defining what they're looking to achieve when investing into their online presence. A simpler, yet impactful launching point could be focusing on enhancing the level of service provided to an existing customer base. This will allow businesses to bolt-on a full-blown e-commerce experience down the road versus building everything at once from the ground up.
Demand for purchasing custom packaging online is only set to further increase as the next generation of buyers enter the workforce. Expect to see all different sized companies transitioning purchasing activity from a conventional environment to a digital and streamlined experience.
This article was first published in the March 2022 issue of Digital Labels & Packaging as part of our 'Developing business' thought-leadership series, written by digital flexible packaging innovator Dustin Steerman; register here to receive the magazine