Drops on demand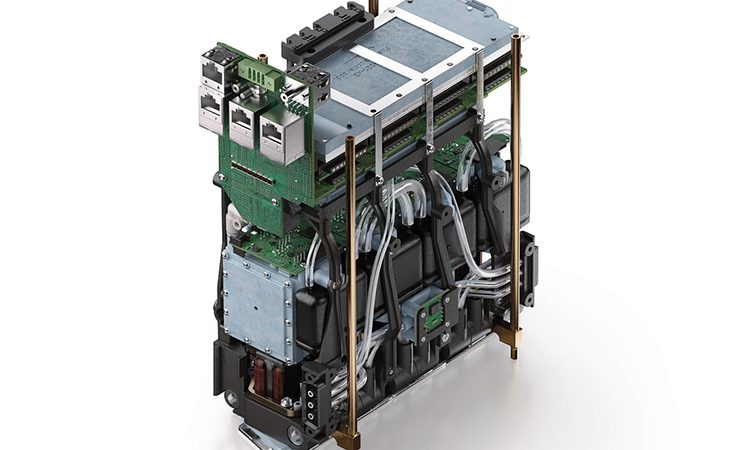 Mouvent printheads use clusters instead of fixed size print bars by colour, arranging them in a modular, scalable matrix
Ask any industry observer, converter or supplier, and it is likely they will acknowledge that inkjet digital printing is set for big things in almost all packaging verticals. From labels and shrink sleeves, were it has an established footprint, to flexible packaging, folding cartons and corrugated, the irresistible rise of inkjet seems unstoppable.
Successful inkjet digital printing, however, involves a delicate balance of hardware, components and consumables. Within that, printheads standout as 'mission critical'.
According to Stelios Manousakis, head of technical sales/product owner, web-fed solutions at Mouvent, 'There is one major misunderstanding about inkjet printing; many just refer to the printheads, yet the printhead is just one element to make digital printing a reality. To correctly address all applications, a printing technology needs to master the printhead as well as ink chemistry, print mechanism and software. All these four elements are interconnected.'
The intended application introduces further complexity, as Joerg Kutzner, deputy European product line manager at Kyocera Europe, explains. 'The graphic industry and flexible packaging require small drop volumes with high drop placement accuracy and high resolution, while some types of 3D printing and functional printing applications require acceptance of high viscosity inks. In the textile industry, more and more pigment ink will be jetted, where the recirculation method is advantageous.'
According to Germany's Seiko, another driver is to achieve comparable print qualities to analogue process – flexo, offset and gravure – although, the company notes, 'it is important to understand that the flexibility of inkjet must go hand-in-hand with the productivity of analogue printing.'
At Bobst, the parent company of Mouvent, this has been realised by the 'Cluster', which uses clusters instead of fixed size print bars by colour, arranging them in a modular, scalable matrix. The result is one system that can be adapted for all substrates, of all widths, for all markets.
Mr Manousakis says, 'The Cluster concept addresses the future needs of inkjet digital printing relating to multiple ink compatibility, mechanical accuracy of stitching and alignment, jetting distance flexibility and, of course, sustainability of nozzles at very high printing speeds.'
Xaar's updated strategy, intended to return the business to 'sustainable long-term growth', is hinged on the capability of bulk printhead technology, specifically its new ImagineX platform. These printheads will allow resolutions up to 1440dpi to be achieved and speeds of 150kHz, as well the capability to operate at temperatures over 200 degrees C and viscosities above 100cP.
Xaar CEO John Mills says, 'Our investment over the years, directly in bulk printhead technology and also thin film, has given us a lot of IP that we can now put to work to improve printhead capabilities. Whilst we have discontinued thin film, developments in this area coupled with that for bulk printheads and acquired IP, give us a portfolio of products branded under our new ImagineX platform that can now take the technology forward.'
Xaar's new printheads will also be able to handle all ink types, including aqueous, ensuring they meet the latest demands from new applications.
Chemistry
Seiko notes that 'inks are secret recipes and no two are alike', therefore, printhead manufacturers must select a set of inks and perform tests on the materials they intend to use and develop a printhead within this limitation.
Mr Manousakis says, 'Advancing from coding and marking, or transactional printing, towards labels and packaging applications, the standards of product quality and the market needs are much more sophisticated. CMYK is simply not enough as we have requirements for white for transparent materials, orange and violet for spot colour matching and embellishment inks for all kinds of premium packaging.
'This is creating a huge challenge for printhead manufacturers as they need to adapt their technology, based on the amount of ink they can lay down at high speeds, without compromising on the smaller drop sizes and risk missing smooth grey levels.'
Mr Mills adds, 'When printing with aqueous inks, the question is around nozzle open time and how to keep them open. To facilitate this, humectants are often added to improve drying characteristics and stop inks drying in the nozzle. Whilst this makes for a better open time, it is harder to get the inks to dry on the substrate so you end up using far more energy and slowing the press, ultimately having to manage the system and costs more to achieve the desired print quality.
'With Xaar's TF technology, the throughflow capability of our printheads means this is not an issue as the ink is always flowing, so you can achieve an open time without humectants and don't encounter such problems with curing. This is a real advantage for the future of water-based chemistries, which we are seeing a lot of interest in and move to in the print industry.'
Mr Manousakis goes on, 'Water-based inks are a transformational technology as we move towards more sustainable and environmentally friendly solutions, so it is important that printhead manufacturers focus their expertise on such solutions.'
Future
As well as flexibility in terms of compatibility with many different inks, for Seiko, printheads of the future will need to offer higher resolutions and become faster.
Mr Kutzner similarly highlights, 'Demand for reliability of nozzle availability, robustness, ease of use, competitive prices, flexibility in accepting different types of inks.' For Mr Manousakis, important will be the ability to develop options, 'which are not limited by the printheads manufacturer's designs.
'Printheads of the future will have to have an open architecture to allow freedom of electronics and waveform adaptations, and withstand industrial printing conditions in terms of temperature, durability and productivity, while also offering superb life expectancy to meet high industry demands. The Mouvent Cluster is living proof of how such a good integration can empower the development of a breakthrough digital printing technology.'
Mr Mills says, 'For those that thought Xaar's technology had reached the end of its life, and those with a fixed view on what the technology is capable of, we're now communicating that such limitations and issues are no longer a problem and as we move forward, we will offer significant improvements in speed, resolution, and the temperature the heads can operate at.'
This article was first published in the November/December 2020 issue of Digital Labels & Packaging, which can be read online here 
Read the January/February 2021 issue of Digital Labels & Packaging for more on the latest in inks and toners; register here to receive the magazine and contact Rachael Nikolaj to discuss the ways to be involved with this issue