The internet of packaging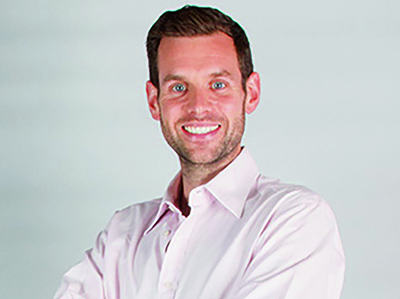 Rob Hollands
PACKAGING PERSPECTIVE
by Rob Hollands, Anthem Worldwide
Everything that surrounds our daily lives is becoming connected, from our cars and homes to wearables and now clothing. Increasingly, that will include a growing proportion of the 5-10 trillion consumer packaged goods, and by 2020, it is expected that more than 50 billion smart products will inhabit the world. That is up from 6 billion today.
Soon, all products will become connected, from tortillas and alcohol to shampoo and detergent. These products will communicate information and deliver relevant content and experiences to the consumer. In an exchange of value, this digitalisation of packaging will provide brands with a rich and unique source of consumer data and insight. For the first time, brands will have a clear picture of the product journey beyond the shelf.
In the past, consumers have lacked the applications and technology to connect. However, that all changed at the end of last year as Apple introduced code detection into its native camera and unlocked NFC (Near Field Communication). We have also seen a flurry of new methods to connect to consumers with code solutions from Snap, Shazam, Facebook, Pinterest, Shopify and most recently, Amazon with its Smilecodes rolling out to a third of their global packaging.
According to Stylus Packaging Futures, 64% of consumers are interested in packaging being connected, whilst our partner Digimarc's recent study confirmed that 78% of consumers want more information than currently appears on pack.
Brands should now be unlocking the opportunity of their packaging, leveraging their greatest owned media asset at point of sale and point of use – using the touch point as a gateway into relevant experiences, services and as a direct-to-consumer sales channel. We have recently launched one of Coca-Cola's biggest connected packaging initiatives via a connected Augmented Reality (AR) campaign for Fanta and it is significantly outperforming other media channels.
As brands start to see connected packaging as a media channel and a tool for layering in experiences and services, consumers are becoming more likely to engage. This is especially true of NFC, which is set to proliferate in the near future as costs reduce and iPhone users begin using the technology as tapping and scanning becomes habitual.
There is also a significant opportunity to better understand and service consumers through these billions of brand-owned physical assets and the data they are generating. Whilst brands must be respectful and sensitive, consumers are open to this. In a recent Mindshare study, 63% agreed that they would be open to connected products collecting data as long as there was a value exchange.
A brand's packaging can deliver experiences to consumers throughout its lifecycle and those experiences can respond to behaviours and trends. A cereal box that comes out every morning can deliver a different experience each day and we've started to deliver more experiences using Artificial Intelligence (AI) – custom content based on location, time of day, weather or topical news. The opportunities are vast.
The 'instrumentation' of packaging will allow an unprecedented expansion of the measurement of brand and product usage across the consumer experience. Imbued with connectivity and in sensors, packaging will be multifunctional and potentially offer a key product component. These new data streams will help brands cater efficiently and effectively to their consumers.
According to Knowledge Sourcing Intelligence LPP, the global smart packaging market is expected to grow 10% year-on-year to reach $20 billion by 2021. This will lead to a forecasted 18% growth in intelligent packaging client spend year-on-year to $2 billion in 2021.
Connected packaging will become the most powerful 'owned medium' that brands have available to them. It will change the economics of brand consumer engagement across all types of content. The future is now.