The digital review 2018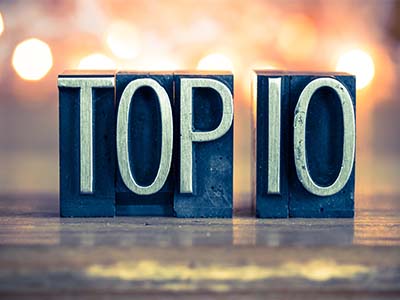 Our group technical editor, Sean Smyth, takes a look back over the past 12 months to identify the products, innovations and technologies that caught his eye. Here he shares his personal Top 10 of 2018.
This list showcases technologies that solve customer pain points, allowing digital packaging printing and finishing to be more viable. These examples help adopters make money, which is what makes technology successful. They enable new applications, helping brands and retailers use packaging in new ways – firmly pushing the adoption of digital print onwards.
As it is grossly unfair to limit me to just 10, apologies to those that don't appear. These are personal choices that I think will have a significant impact on the sector. There is little (read: no) scientific method in the choices; in fact trying to predict the impact of technology is a game fraught with the likelihood of being very wrong. A tip I find useful is to see if the developers consider their offering to be 'major disruptors' or 'game changing' – they aren't.
This is a list of technologies I have seen in operation, at exhibitions, at manufacturers or in the field – but of course I can't get everywhere. There are also developments that I know about, under NDA, which would also be on the list if it weren't for the recalcitrance of several vendors – you know who you are!
Top 10 technologies in 2018
These are digital technologies used for labels and packaging that appeared on the market between October 2017 and September 2018. This means the upcoming W&H inkjet press, which will feature Xaar's new MEMS printheads, does not appear; nor the EFI Nozomi C18000, Landa S10, Domino/MPS hybrid, Durst RSC UV inkjet and Delta SPC130 corrugated press, and Mouvent because they were launched/installed before the period started.
So I have chosen technologies across software and workflow, material transport, printing and finishing. They are (in alphabetical order by supplier):
Stream of labels
The Canon Océ (with help from Edale and FFEI) LabelStream 4000, featuring Xaar 2001+ U printheads, is a new UV inkjet label press that can be a hybrid, delivering high speed and quality, with a very impressive white, which can be varied to give the desired opacity at optimal cost. Just another new label press perhaps, but it is the arrival of the Canon Océ group, with all its resources including service reach, into labels and packaging, with the will to succeed, that makes it interesting.
Approved for digital
The Gallus Smartfire is an entry-level inkjet label press using Memjet printheads. It is the first Memjet press to be offered by a mainstream press provider, which has placed their seal of approval on the process colour output. Gallus is positioning the technology to encourage new entrants into the digital label sector, from both flexo label printers and commercial printers using the Heidelberg route to market.
Adjusting the drops
Global Graphics ScreenPro Direct, screening software that improves inkjet quality by reducing non-uniformity, mitigating visible artefacts caused by variation within a printhead, between printheads or from wear on a printhead. The software does this by addressing every individual nozzle separately, adjusting the drop generation from every nozzle to optimise quality. ScreenPro can be applied to any inkjet technology and workflow, in presses on the market, or incorporated into an inkjet press in development. Mark Andy is a user with the Digital Series HD extended gamut press. 'The ScreenPro technology is a key development to provide streaming full colour VDP options to meet the print speed requirements of today's next-generation inkjet production presses,' said Ray Dickinson, Mark Andy vice president. 
Martin Bailey, CTO of Global Graphics talks, only half-jokingly, of the importance of software engineers, 'who provide solutions that can't be solved by hardware.' ScreenPro is another step in boosting inkjet quality, making it suitable for more and more applications and machines. 
Get a grip
HP CorruGrip, the board handling system used on the C500 corrugated post-print press, also makes the list. The CorruGrip system is a linear motor transport system, where a continuous virtual belt is created from 60 individually controlled metal bases moving around the press track, transporting the sheets in position under the fixed heads. Each base has four vacuum channels tightly gripping any size of board that is firmly gripped flat. It is difficult to pull the board off the grip, and this gives accurately positioned flat printing surface for the C500, contributing to very high print quality. The technology can be scaled or speeded up very readily meaning as performance grows the installed base can take advantage of faster throughput.
Slick workflow
Hybrid Software has Packzalyzer, a cloud-based workflow application that simplifies the receipt of files from clients and preparing artwork for production, reducing costs and time. It marries two core technologies: Packz, a native PDF editor, and Cloudflow, a rules-based pipeline workflow system.
Packzalyzer corrects common file-related issues that occur in many package designs and provides a file inspection tool for areas of concern, such as barcode information. The application combines advanced PDF analysis technology with native PDF editing with automatic file correction to help label and packaging companies handle many jobs effectively. Packzalyzer produces a visual report that answers common questions on whether the files received are ready to print digitally or require corrections before printing. It is now being offered through the HP PrintOS cloud market that should greatly broaden the reach of potential users employing digital print technology. Slick workflow automation is key for converters to handle large numbers of jobs effectively, and Packzalyzer is a great example.
No burns
Macarbox laser cutting – a bit of a left-field choice here, chosen because this is the first laser cut corrugated I have seen with no sign of burning on corrugated. Macarbox use laser technology from the automotive sector, where metal and fabrics are cut and the power delivery is extremely well controlled. It is also the first time I have seen just the top liner being pattern cut (and I don't know how you could do it mechanically), then peeled away to leave uncovered flute to view. I suspect a clever designer will utilise this function and it will become another valuable tool for converters.
Window to the future
The Panotec box-on-demand system made an impression. The machine feeds fan-folded corrugated board to the required size, then cuts, folds and shapes a base and top to hold the items. Panotec is an Italian manufacturer, but the US company that distributes the machine, Plymouth Packaging, was sold to Westrock last December for a significant premium over other corrugated company sales. It is the potential of this box-on-demand technology in the fast-growing e-commerce sector that make this development important. Distribution companies use volume pricing, not weight, so smaller equals cheaper. And, of course, reducing the amount of material is a good thing from the cost and importantly sustainability, perspectives.
It is also a window to the future as more consumers buy online, meaning more items need protective packaging. A likely scenario will see a 3D camera system over the conveyor in a distribution centre scanning the goods and calculating the optimal dimensions for the box then creating it. This could be linked to an inkjet printer – for the inside and outside – with a promotional message tailored to the recipient, to increase engagement or sell them something, as the retailer knows their real buying patterns.
Low cost entry
The Rigoli MVZ950 flexible packaging press, capable of printing at up to 18m/min across a 1067mm web, is one of several low-cost single pass Memjet technologies arriving in the market, positioning entry-level digital packaging solutions in the hands of almost any company. This is a simple process colour printer for paper-based packaging, using water-based dye inks with the potential of being upgraded to handle the pigmented DuraLink inks in future.
Gleaming jewel
Uteco/Kodak EVO Sapphire is the first high performance digital flexible packaging system, producing really good quality with the final installation tests being conducted before the first install in Italy. A hybrid design, with water-based inks, capable of delivering very high quality on a range of films at speeds up to 200m/min means the industry should sit up and take notice. (Its narrow web electron beam inkjet press, the Gaia, is also worth a mention, but we are restricted to one entry per manufacturer).
On the tube
Velox IDS250 digital decoration system, specifically the variable viscosity inkjet system using Ricoh heads that deliver good quality, particularly for text, in the direct to shape space. The system is a combination of linear motor transport, housing up to 15 different print units with pre-treatment and UV drying to deliver a seamless in-the-round print on tubes and cans. The first machine is now in operation at Lageentubes in Israel, which is seeing how to produce tubes in a new way and are developing new functions and features for cosmetic brands to exploit.
In November Altana, a German manufacturer of speciality chemicals (which has a stake in Landa), announced it had invested in Velox, as an 'expression of our strategy of working with young, highly innovative technology enterprises,' according to Dr Christoph Schlünken, a member of Altana's management board.
Honourable mentions also for Konica Minolta, Heidelberg, Screen, Xeikon, and of course Esko, which is continually updating the Automation Engine providing no-touch automation and links to MIS providers for all packaging workflows. In the wings we should soon see fruits of the development of the Screen/BHS inkjet corrugated liner behemoth, Landa's W10, Koenig & Bauer corrugated and carton presses, and a warm welcome to Windmöller & Hölscher with its new inkjet flexible packaging press.