Breaking the records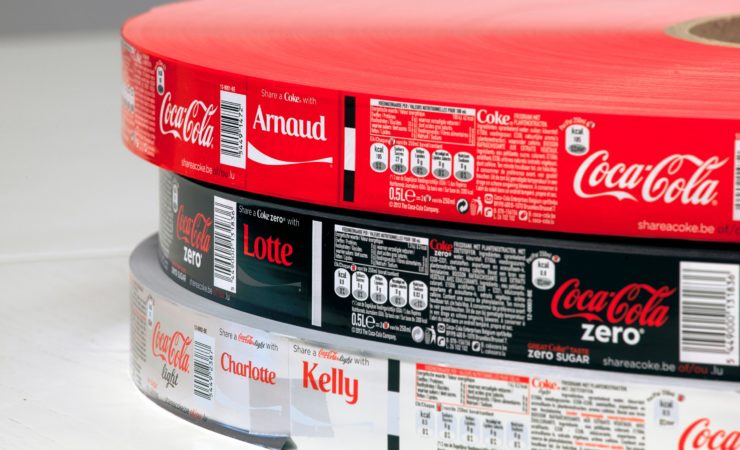 The HP Indigo WS6600 digital press, a cost-effective, high-quality printing solution for high-volume labels and packaging production, is capable of printing up to 40 m/min in full colour in Enhanced Productivity Mode.
The press provides a wide colour gamut using up to seven ink stations, enabling label converters to produce eye-catching labels, flexible packaging and folding carton applications.   
The optional in-line priming (ILP) unit for the HP Indigo WS6600 enables the use of standard, untreated paper substrates. The ILP helps converters further improve their turnaround time and reduce costs by eliminating the extra step of off-line substrate preparation.
Another HP press designed for high-volume label printing, the HP Indigo WS4600 Digital Press, offers high quality, productivity and flexibility to label converters. The press has a four colour printing speed of up to 15 m/min and up to 21 m/min in the new Enhanced Productivity Mode. For one and two colour work, the press can run up to 50 m/min. The press is able to handle a wide range of pressure-sensitive stocks and films up to 350 microns.
HP ElectroInk enables HP Indigo digital press users to achieve 97% of the Pantone colour range. This expanded colour versatility gives users the ability to create brand-specific labels and packaging. In addition the HP Indigo WS4600 Digital Press supports HP ElectroInk White and HP ElectroInk Invisible Red which can be used to add anti-counterfeiting components like invisible barcodes and various other security features.
HP recently announced the use of HP Indigo WS6000 series for the record-breaking, long-run production of personalised labels for Coca-Cola's biggest-ever personalised brand campaign. The campaign, Share a Coca-Cola, was launched across Europe on May 1.
The campaign is designed to help Coca-Cola engage directly with its consumers in 32 countries. It substitutes the iconic Coca-Cola logo on bottles of Coca-Cola, Coca-Cola light and Coca-Cola Zero with 150 of the most popular first names, nicknames and terms of affection in each country. Supported by a fully integrated marketing programme to connect consumers online, the campaign reinforces Coca-Cola's position as an innovator within the consumer retail space.
The project combined conventional printing technology with HP Indigo Digital Printing to create 800 million high-quality personalised labels.  
'Packaging plays a critical role in the Share a Coca-Cola campaign because it connects the physical bottle with online communication channels, including social media and user-generated content sites,' said Marit Kroon, marketing manager. 'The ability to personalise such a high volume of labels with HP Indigo digital presses, while achieving the quality and consistency that Coca-Cola requires, opens up new possibilities for creative campaigns moving forward.'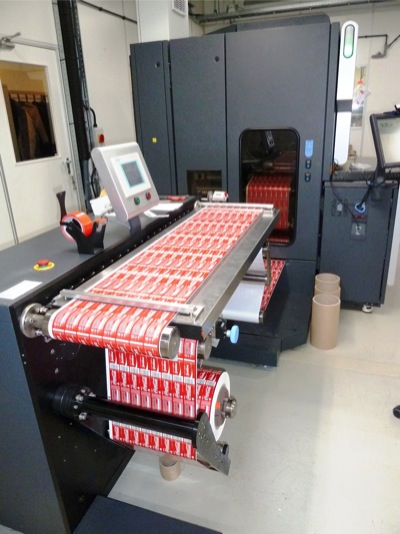 Maintaining productivity and quality

The project was led by Peter Overbeek from ESHUIS, a label converter based in Dalfsen, the Netherlands. It consisted of eight label converters across Europe who coordinated production of the personalised labels on 12 HP Indigo WS6000. The presses ran 24 hours a day for approximately three months to produce almost 800 million labels, the largest job on record for the WS6000 series. 
'During the months of continuous printing, the HP Indigo WS6000 series digital presses have proven to be exceptionally reliable, achieving record productivity and press uptime of 86%,' said Peter Overbeek, managing director. 'With such a strong European network of PSPs using HP Indigo digital presses, the opportunities for brand owners like Coca-Cola are endless.'
The static content on the labels for this project was first printed conventionally on a 38 micron BOPP wraparound material and then personalised with the names using the WS6000. All of the HP Indigo digital presses used for this project were set to the same configuration and settings for complete alignment and consistency during production.
Additionally, to ensure the Coca-Cola brand colour was maintained across all machines, HP Indigo formulated the Coca-Cola Red Ink. This ink served as the benchmark for all of the conventional and digital printing for the Share a Coca-Cola campaign. It also will serve as the reference colour for Coca-Cola in the future. 
Along with the physical Coca-Cola packages, the portal www.shareacocacola.com provides a platform for consumers to experience the Share a Coca-Cola campaign virtually with friends and family across the world. Consumers can use the website to create and personalise virtual cans to send to Facebook friends. They also can share content and find out about local Coca-Cola events.
'There's a tremendous opportunity for companies like Coca-Cola to better engage their customers by making their brand and product stand out on store shelves through customised packaging,' said Alon Bar-Shany, vice president and general manager, Indigo Division, HP. 'The HP Indigo WS6000 series digital presses proved their long-run production capabilities by meeting the needs of a project of this scale on time and aligned with Coca-Cola brand standards.'