My Digital Journey: Ives Declerck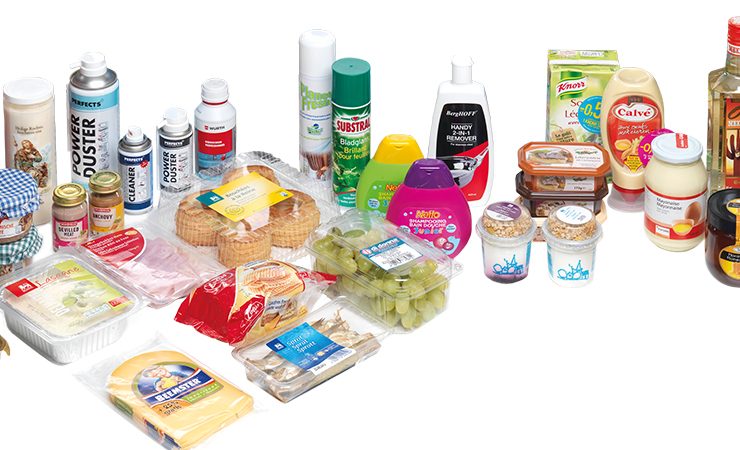 Asteria is an international group active in the production of a wide range of printed packaging materials, from labels and flexible packaging, to boxes
Asteria is an international group active in the production of a wide range of printed packaging materials, from labels and flexible packaging, to boxes. Backed by private equity house Waterland, CEO Ives Declerck has created a pan-Europe network of specialist packaging businesses.
Where did it all begin?
I started my professional career at Accent Etiketten in Belgium at the turn of the 21st Century.
Accent Etiketten was founded in 1985 by my father, so joining the family business was a natural result. In February 2005. I took over as managing director, further developing my knowledge of the labelling market, and encouraging the big opportunities to keep growing.
In 2018 Accent Etiketten became Asteria Group, and since becoming CEO the group has grown into an impressive conglomerate of production sites all over Europe.
What is the story behind Asteria Group?
In 1985, the big label producers in Belgium showed no interest in supplying low volumes or combination orders. Lead times were not a priority. Accent Etiketten recognised an opportunity to establish itself in the market.
For the company, the customer is king and we prided ourself on offering the best possible service, quality and flexibility to every client, regardless of size. We were and are driven to build sustainable long-term relationships whilst integrating our clients' needs to always offer the correct solution.
In 2018, Accent Etiketten became the base and headquarters for Asteria Group, which through several acquisitions has grown into a player with production sites in nine countries. After a series of acquisitions in Belgium and the first steps into neighbouring countries, the group moved into Denmark and Spain. In the Autumn of 2021, it grew again to include Finland, Estonia, and then most recently the UK [with the takeover of CS Labels].
The group delivers packaging solutions to the market such as labels, printed film, flexible packaging, folding boxes, label printers, etc. The group uses all possible printing techniques such as flexo, offset or digital printing, with or without a range of high-quality finishes in order to satisfy all desired printing wishes.
What role do you play in driving the group and its growth?
The main responsibility is ultimately increasing the organic growth of the group.
Day-to-day, I advise and consult with all the managing directors of the different companies in the group, whilst providing solutions and continuous improvement projects across all production sites.
Another responsibility is involvement in Asteria Group acquisitions. I closely follow and introduce possibilities all over Europe, deciding whether to promote the product ranges of Asteria, or to tap into new and unknown markets.
What does CS Labels bring to the group?
CS Labels has been a highly-anticipated addition to Asteria Group. It is the group's first acquisition in the UK and contributes a range of assets, including knowledge and expertise, its offer to the market, technology portfolio, and purpose-built site in the heart of the UK. With a full digital production site and competences in its product range, especially pouches, CS Labels was a particularly interesting addition to the Asteria Group.
Of course, the visions of CS Labels and Asteria Group had to match. All members of Asteria Group have to share the same DNA – to make a difference by being very flexible and able to deliver very quickly high-quality products.
Where will Asteria Group look to grow next?
In addition to significant organic growth, the group is looking to expand geographically into European countries where it is not yet present. However, we are not excluding possible acquisitions that can offer an addition or strengthen the existing Asteria Group portfolio in countries where the group is already established.
Being a large group also offers growth by implementing crossover possibilities between the different production sites. For example, our Spanish production site has a long and recognised market share in the wine label business. This expertise can easily be implemented to wine label business in other European countries.
How will M&A activity shape the future of the packaging industry?
Larger groups have, it goes without saying, more power and impact. By combining multiple companies into one group, resources are structured and used in a more effective and cost-efficient way. Knowledge and know-how are grouped, resulting in specialisms per production site. Each site therefore has the techniques and equipment adapted to its specialised products, ultimately becoming authorities in these specialisations and the go-to expert for customers.
Another advantage is that all members of the group work to support each other, rather than compete. Rationalisation in terms of investments is also much easier as the benefit extends beyond the immediate company for the benefit of the group.
When did you first become involved with digital printing?
In 2012, Accent realised that a selection of orders had become too small to be commercially viable for flexo printing, and recognised that offering new methods of digital printing would offer a valuable solution in order to continuing delivery to our customers. This approach has changed customer demand with less holding of stock, as they can now print reactively to changes and take delivery on demand.
The choice of digital printing technology was made because of our unwillingness to compromise and desire to offer the best solutions.
How has digital printing developed since then?
There have been enormous shifts in digital printing development. From low quantity runs to variable data printing. It creates more printing possibilities for marketing departments, and the final customer gets a personal and unique approach. The production times of digital printing continues to decrease and there is no indication that this process will come to a stop. Manufacturing speeds will continue to increase, whilst costs (ink/toner) are being reduced, narrowing the gap between digital and flexo printing, and eventually maybe even causing it to disappear.
What lessons have you learnt?
Digital printing is not just a technique on its own. It can be combined with other existing techniques such as flexo printing to obtain special finishes. The possibilities of digital printing are larger than most of our customers are aware of. Hence the challenge to explain and show them all that it can deliver. Variable data printing to name one, as it makes every design truly unique without additional cost.
How will digital print for packaging develop in the future?
It is true that digital printing has increased in recent years, and the forecasts also show that the strong growth has not yet reached its peak, that is for sure. Technologies are constantly evolving, improving and becoming cheaper and faster, putting flexo printing and offset to the test. At Asteria, we have all the digital technologies available and we will soon be investing in a hybrid solution. We want to remain at the top of the market and follow all the market developments closely.
Outside of the office, what pastimes do you enjoy?
Ever since I was a little boy, I have enjoyed football, in particular following Club Bruges. I've been a fan of this team for over 38 years and attend matches as often as possible. I try to actively do some sports as well. Especially running and golf help to keep me stay in shape, as well as clearing my head after a long day.
This Q&A was first published in the November/December 2021 issue of Digital Labels & Packaging, which you can read online here; register here to receive future issues of the magazine, for free