DuPont doubles down on digital flexible packaging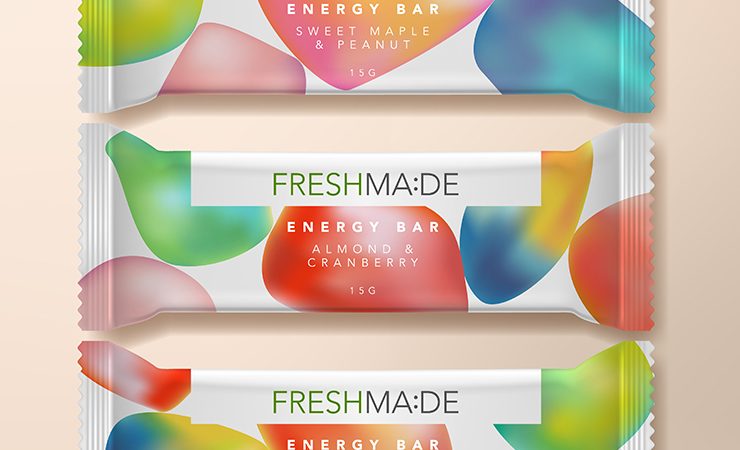 Flexible packaging is a market DuPont has identified opportunities in for inkjet and specifically its Artistri portfolio of water-based inkjet inks
DuPont has signaled its intent to support its packaging customers in the transition from analogue printing to digital processes, principally through developing digital ink solutions to further sustainable growth in flexible packaging.
This is to include a full range of food compliant ink products for the various market segments of packaging, brought to market through the company's water-based Artistri inkjet ink portfolio.
DuPont has been serving the packaging market for more than 45 years through its Cyrel brand for the flexo industry. Artistri inks themselves have been around for more than three decades, and are already widely adopted for inkjet applications such as textile printing, commercial work, home and office printers, and also packaging and converting corrugated board.
Next steps
DuPont is now looking to take the next steps with its Artistri portfolio, specifically targeted at the opportunities presented by strong growth in digital flexible packaging.
Bernd Daiber, global business leader, commercial inks, DuPont Artistri, explains, 'Flexible packaging is a major component of packaging overall, both in the total volume and growth expectations. As per various market research studies, it could reach a market size of up to US $1 billion.
'The digital printing advantages in regard to speed, flexibility and attractive cost for short runs are meeting today's customer needs. The digital growth will not necessarily come as a substitution for traditional gravure and flexo printing, but rather through new application opportunities for printers and converters, with the ability to produce shorter runs at lower overall costs.'
As a result, the company notes that the flexible packaging market needs to deliver more short run orders with increasingly shorter production times, making the combination of digital printing with traditional systems an attractive option. However, it warns that bringing digital inkjet to this segment is not without major challenges. As one example, converters are looking for high speed printing on a wide range of substrates (PE, PET, OPP, etc.) with the appropriate drying rate critical to the quality and durability of the print. Also noted are the considerations of direct and reverse printing, printing of white ink, the application of different finishing methods, and the use of primers. These are all particularly noteworthy when talking about the use of water-based chemistries to deliver a food-safe and environmentally friendly option.
Committed to the cause
DuPont's belief is that by combining its print technology experience – from inks and dispersions, to polymers, binders and primers – with that of industry partners, options will be developed that will facilitate and increase the digital transition in flexible packaging in the coming years.
'DuPont has the unique position to be able to combine experience and knowhow from 30-plus years of ink development with over 45 years of serving the packaging customers globally,' opines Mr Daiber. 'Working together with printer/converter customers in different segments, from tag and label, paper, corrugated board and the broad range of flexible films, we understand their needs and it substantially helps our teams to develop the ink formulations and resulting printing properties that meet their expectations.'
He goes on, 'We are in contact and cooperation with multiple OEM partners, coming both from the analogue worlds of gravure and flexo technology, as well as the established digital press OEMs already operating in the home and office, and commercial printing segments.'
The sustainability angle is another key one in the evolution water-based inkjet digital flexible packaging printing, with brand owners and retailers and their customers increasingly sensitive to the environmental impact of the packaging. This means printers and their brand owner customers are focused on lowering their environmental footprint and improving the sustainability of their packaging, all whilst maintaining a high level of print quality and consistency.
'Aqueous pigment inks, such as the Artistri line of ink products, are a key asset for digital printing manufacturers to address the sustainability demand of the industry,' states DuPont.
Reiterating its expertise and position built up over many years, DuPont is confident that working collaboratively with the packaging industry, inkjet options for packaging will yield 'great benefits', from the consumer to all in the value chain, delivering brilliant, durable colours and a sustainable solution to the toughest printing challenges.
Mr Daiber concluded, 'Currently, our focus is on the paper and corrugated board segment, and also on high quality folding carton. We can use our long-term experience of ink development and portfolio for various uncoated and coated types of paper and customise solutions to different customer needs.
'We see an interesting new opportunity in late-stage printing, where printing, coding or marking is applied to an already filled box or flexible package in the filling or packing machine.'
Register your details here to receive the 2021 Inkjet Buyer's Guide, to be published alongside the July/August 2021 issue of Digital Labels & Packaging